Woohoo 🙌 My first MozFest 2022 session is a wrap 🎉
Together we looked at peer2peer learning and Web Monetization and brainstormed how the two can enhance each other.
We kicked off by introducing ourselves and each sharing something we'd enjoyed learning from another human being.
Next up I gave a quick introduction on peer2peer learning, based on our experiences testing Gradual with various communities. Everyone also shared things they could learn from their peers online.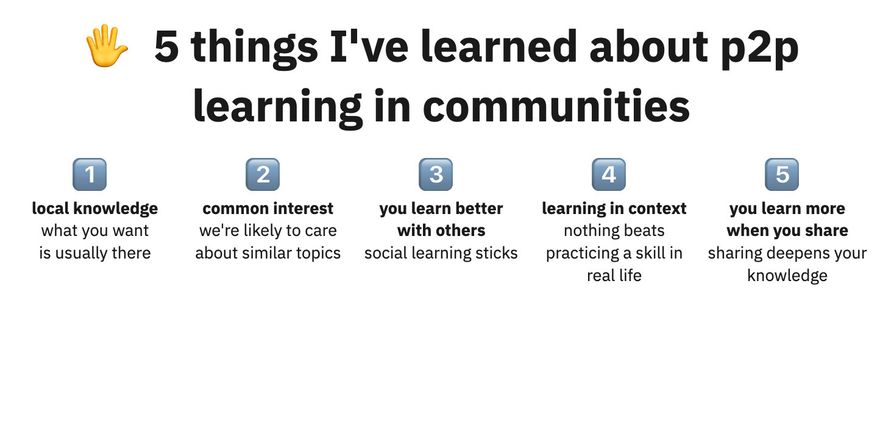 The second part focused on peer2peer payments, which is where I introduced the basics of Web Monetization, based on my own learning from others in this community 🧡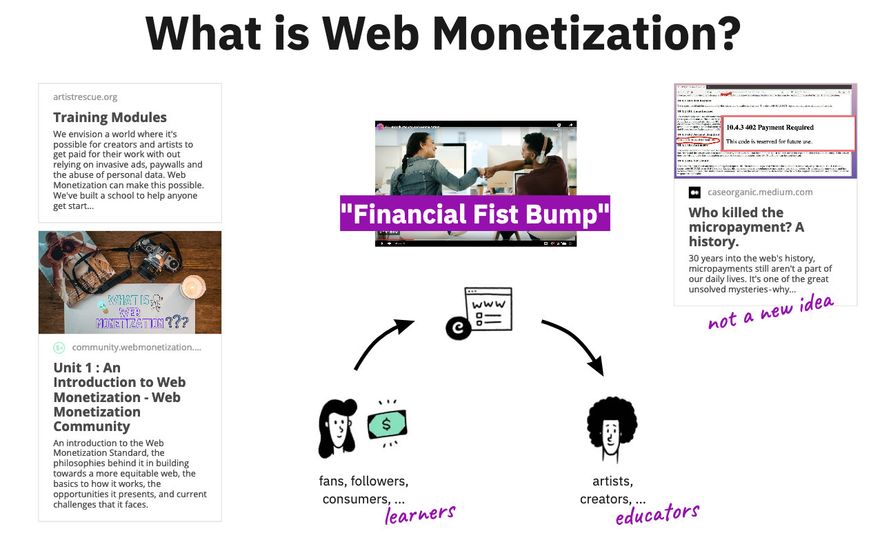 We went over issues with current business models, the high level idea of WM, Web Monetization Providers, Web Monetization Wallets, streaming, tipping and the Interledger Protocol.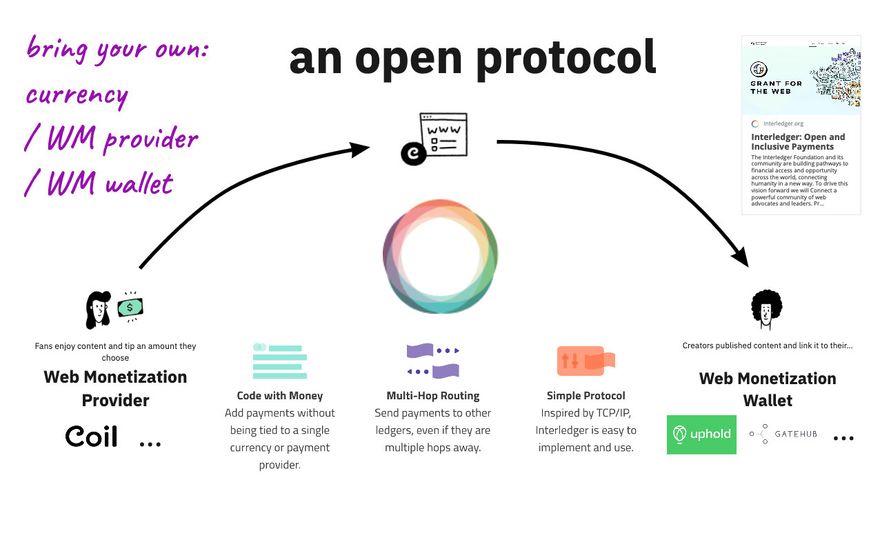 I was able to prepare this session, in a big part thanks to the many helpful resources that this community has been assembling over time. Have a wonder around the Miro board for more slides and references!
For the final part, we split up into groups to brainstorm different ways peer2peer learning could be enhanced with peer2peer payments. After some time working in smaller groups, people shared back to each other. Our discussion spanned many topics, including ideas for a kind of Universal Basic Income partly funded by Big Tech; questions on whether WM disincentivises dark practices like cookies, trackers & creepy recommendations; Micropayments for watching documentary films and ways to have enjoy how to videos without the ads.
Hosting this session has been really insightful. Preparing the story on WM actually helped me deepen my own understanding of the underlying principles (You learn more when you share 😉). Engaging in conversation with others who share my passion for learning was inspiring and I'm grateful for the variety of input. Big thanks to all the participants who joined!
If you have experience with or ideas about WM in an learning / educational context, I'd love to hear from you! Please leave a comment below or find me on the MozFest or Interledger Slack ✌️