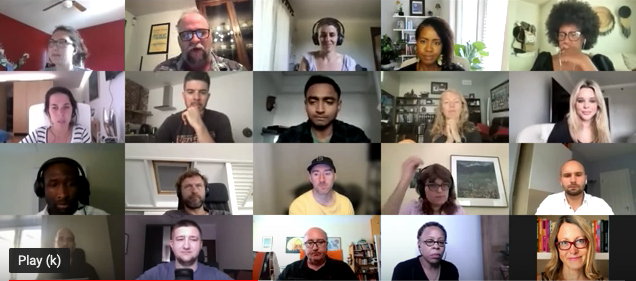 Today we held our first ever 🎉 Web Monetization community call 🎉 led by host extraordinaire @chrislarry. We've been looking forward to launching our series of community engagements and were delighted with the participation in today's call.
Here is a recording of the call (it begins after we finished with the breakout rooms). And the call notes live in this etherpad, provided by Permanent. Check it out if you're new to etherpad - it's Web Monetized!
Huge thanks to @end3r from Enclave Games and @ckrum from Permanent/Storage to the People for their shareouts.
We'll be hosting our first Demo Call in mid-July on grantee @andybaio's Skittesh platform - can't wait to see you there!
And finally....if you're interesting in hosting a Skillshare in the future, here's a form to sign up.
🌏 In recognition of our global community, we will be rotating the times of our ongoing community engagements so everyone has the chance to attend a live call.