Hello Everyone!
I've been busy building a new YouTube Channel to spotlight the Interledger Community: https://www.youtube.com/channel/UC10ftGi2L05uiggZSCwSYww/featured
Slowly adding Interledger related videos that our community has created to the playlists. If you have an Interledger related video on YouTube that I haven't yet added to the playlists, please add a link to it in the comments below.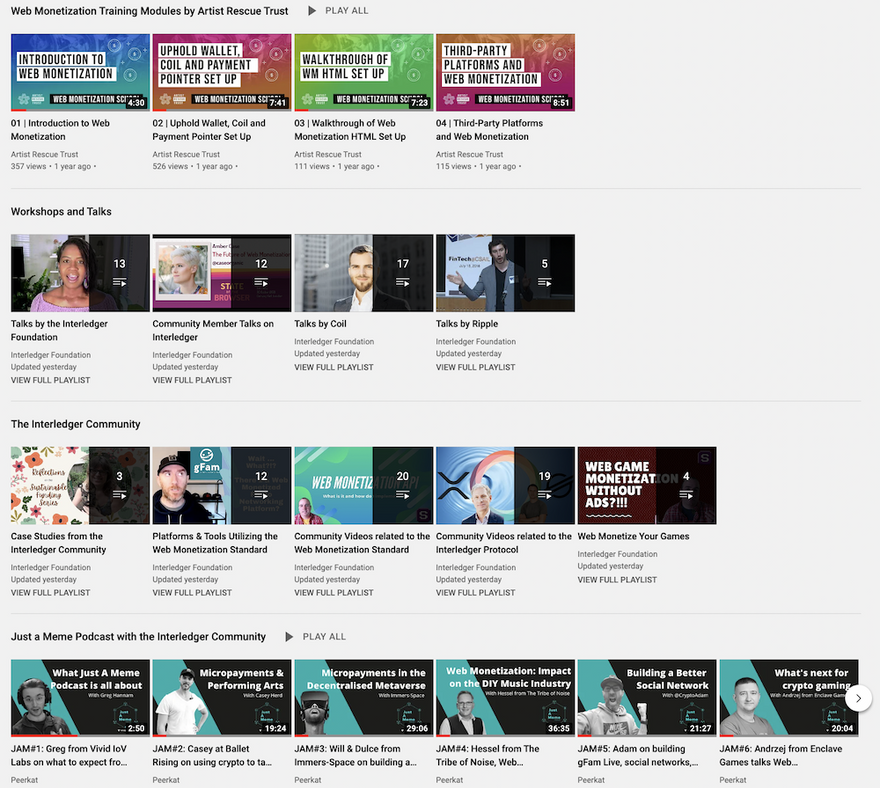 Also drop me a link to your YouTube Channel, so that Interledger can follow you on YouTube.
Thank you!
~ Erica