Hello Everyone,
I am just in the process of setting up the first Web Monetization Tipping Gallery, post MozFest.
If you'd like Web Monetized digital assets of your creation and / or those of your community added to the gallery, then please share a link and associated image to your Web Monetized digital asset(s) in the comments below.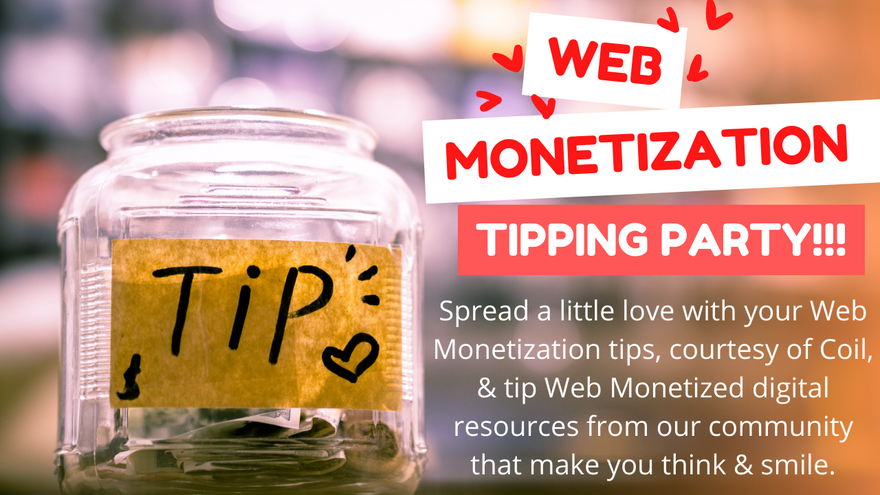 Any assets there by July 26th will be added to the gallery in time for the July 27th Tipping Party to celebrate the first year anniversary of our community events!
To sign up for the Tipping Party, visit: https://www.eventbrite.ca/e/385752856177
There's a party favour for everyone that signs up for the July 27th Tipping Party, in the form of a free 6-month Coil membership with Coil's experimental tipping feature and $10 US of pre-paid tips. And best all, you get to hangout with me on my birthday!
Hope to see you on July 27th! (and see your links for the gallery in the comments below.)
~ Erica 😽