Happy Monday!
COHORT UPDATE
In October 2022, the Interledger Foundation awarded twelve projects funding to cover 6-months of research to explore compelling use cases for ILP-enabled digital wallets, neo banks, and community platforms. We are glad to report that these projects have been making significant headway in their respective jurisdictions in the creation of more financial nodes in the Interledger network.
The Interledger Program team held two Sprint Check-In & Exchange sessions in January which provided the grantees with the platform to exchange ideas and best practices as they seek to implement their respective projects.
Here's the deck of slides showcasing the 5-minute update provided by each project.

---
Don't forget to check out the progress report submitted by each project.
---
PAYSTREME (USA)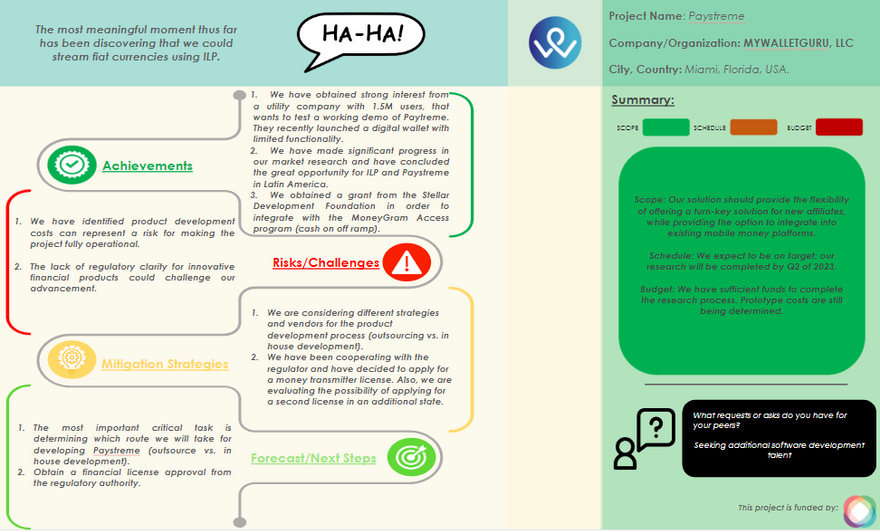 ---
BESSYPAY (Jamaica)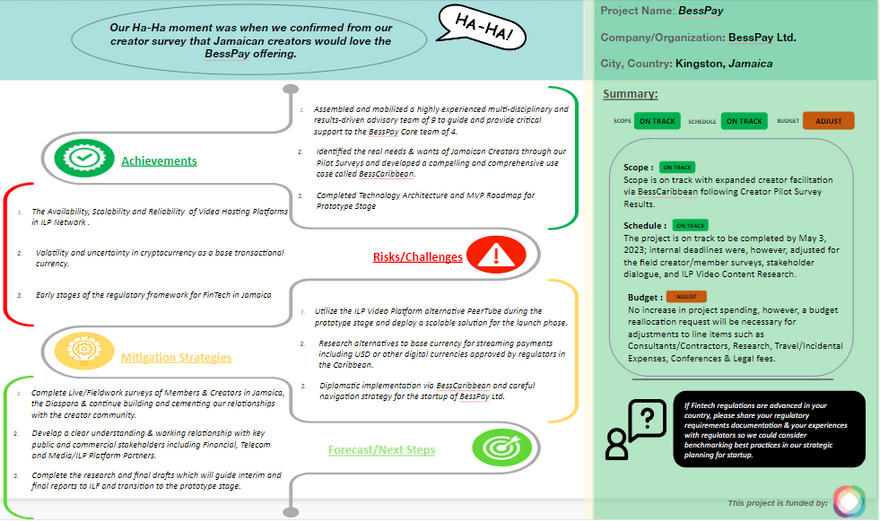 ---
The People's ClearingHouse (Mexico)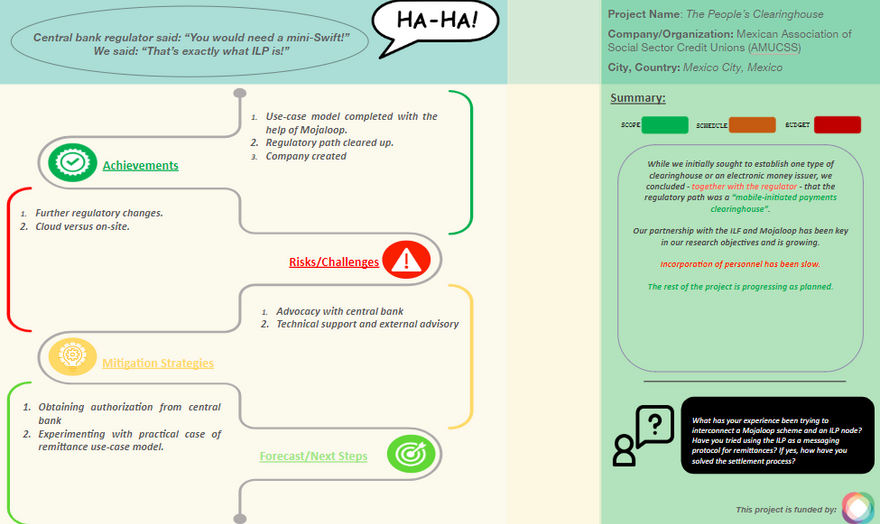 ---
Kult's ILP-Open-Source Digital Wallet (Brazil/Portugal)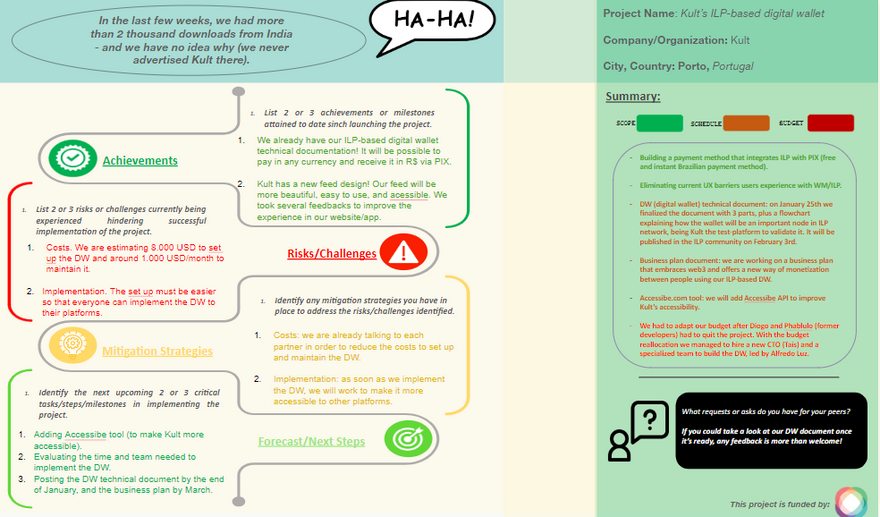 ---
Agnostipay (Netherlands)

---
Tier 1 Interledger Service Level Provider (South Africa/USA)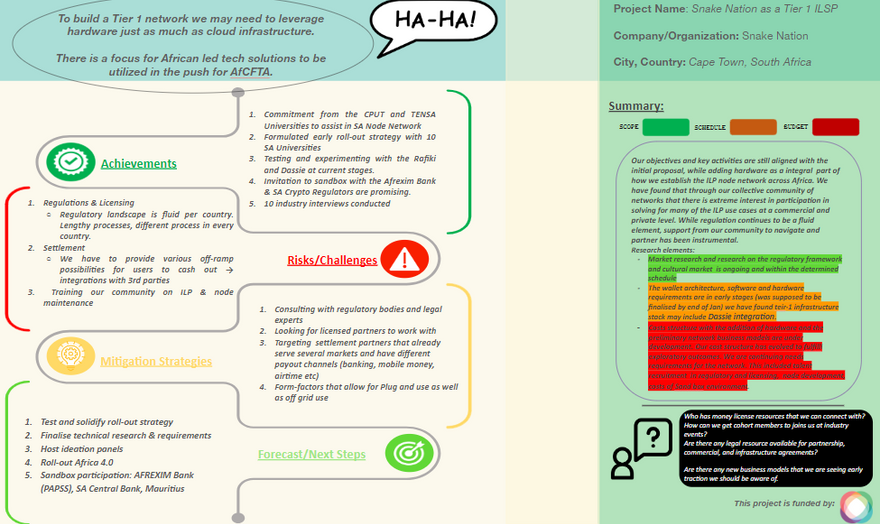 ---
Binusu Universal Wallet (Uganda)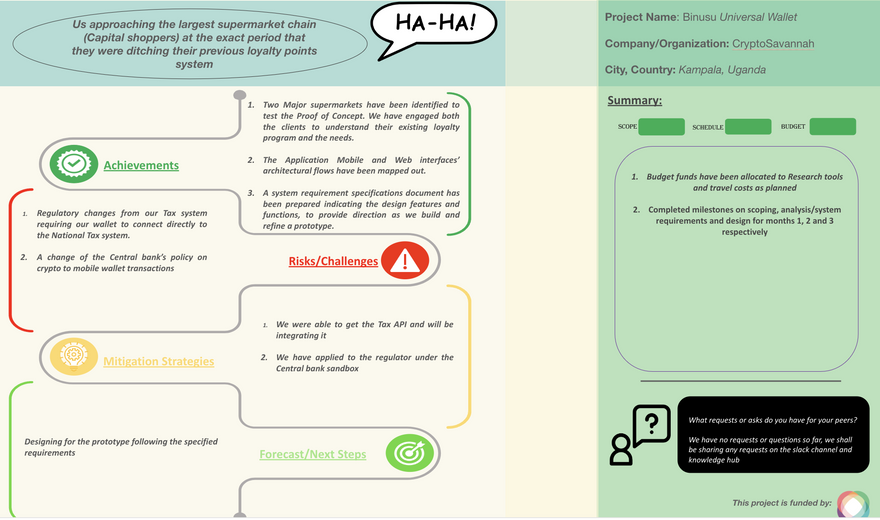 ---
MUDA OTC Escrow (Uganda)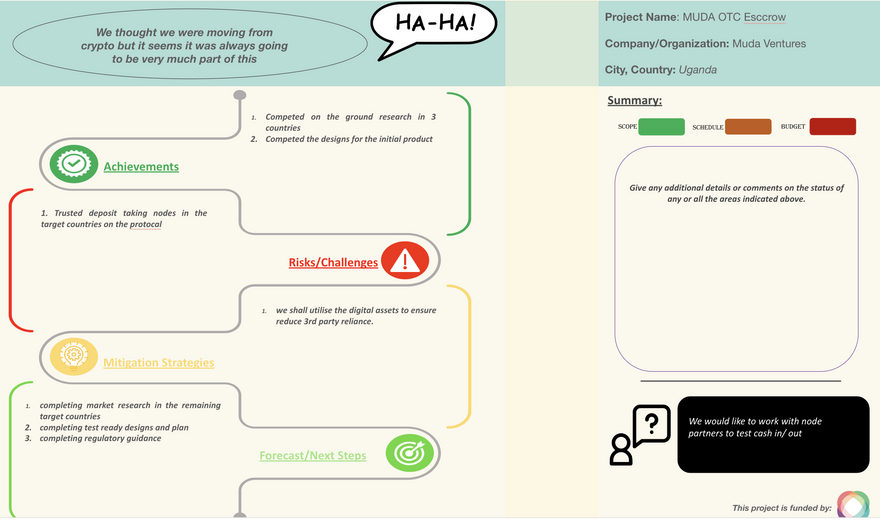 ---
Stay tuned for the update feature on the remaining grantees.
Feel free to review the reports submitted and add your thoughts and questions by tagging the respective authors.
Cheers!