Today, in our Meet the Judges Series, we continue to showcase the exceptional group of individuals that have accepted our invitation to assess this Future|Money Art & Culture grant opportunity.
Just in case you are new to this series, here's a chance to catch up and review the profiles of the judges previously posted:

Let's get to know a little about the next three judges…
---
Lawil Karama
Multidisciplinary Artist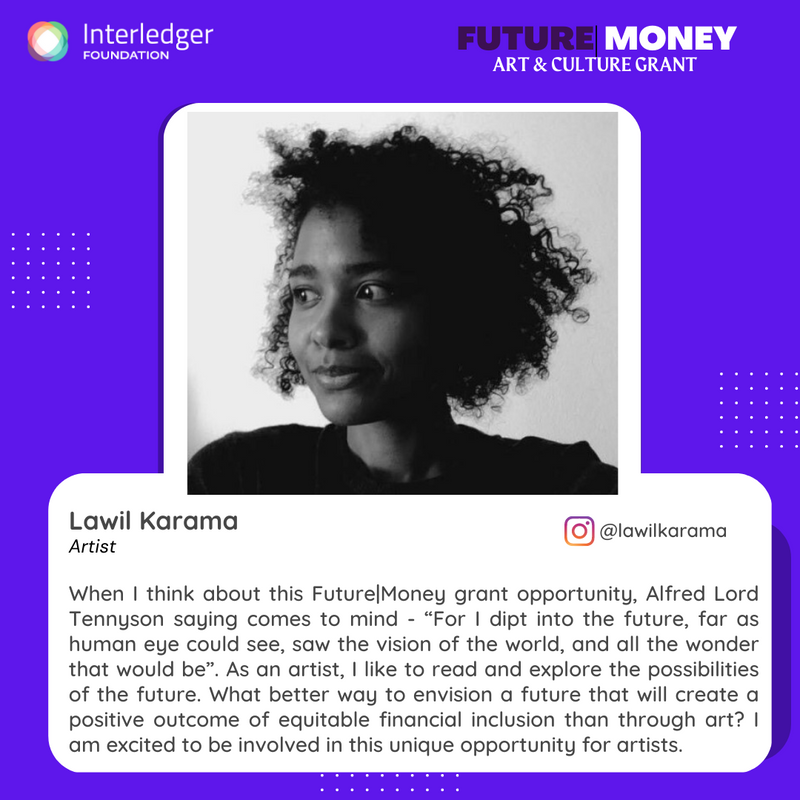 Lawil is a multidisciplinary artist born in 1986 in West Berlin Germany, to a Ugandan father and Dutch mother . She now resides and works in Rotterdam, where she creates installations using modeling, sculpting, and various materials. Her art addresses a variety of subjects, with a focus on showcasing the beauty of marginalized communities and exploring the experiences of those in the diaspora.
Through her work, Lawil confronts traditional narratives and weaves together her own experiences with those of others to give voice to the unheard. Her unique heritage allows her to occupy a neutral space, giving her a unique perspective on the contemporary world.
Learn more about Lawil here: www.lawilkarama.org
---
João Pina
Photographer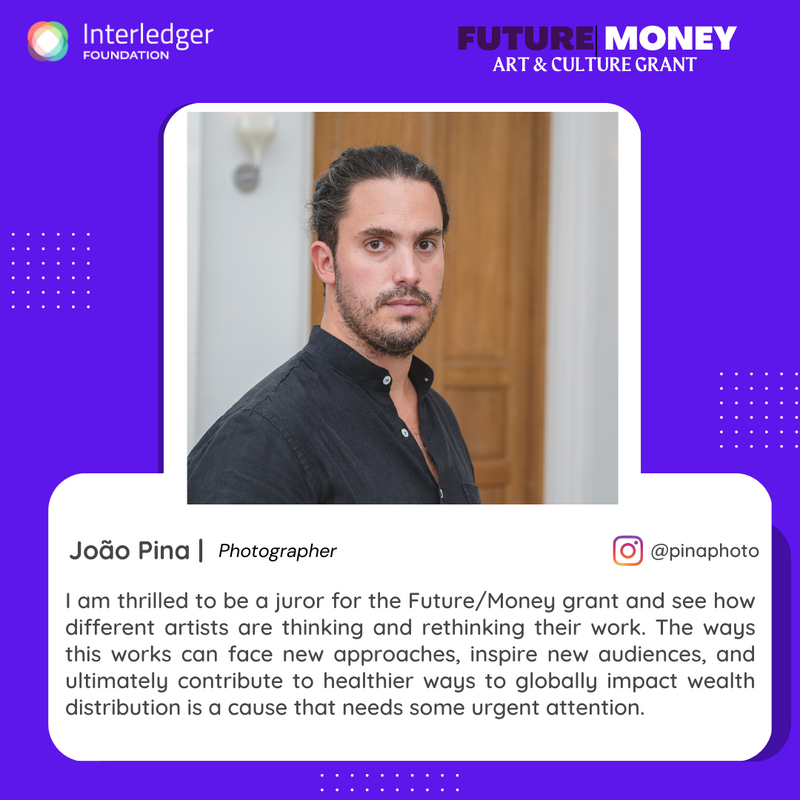 João Pina is a photographer born in Portugal in 1980. Focused on the human condition and human rights. He spent the past twenty years focused mostly on Latin America. Pina's photographs have been published in The New York Times, The New Yorker, The Washington Post, National Geographic, GEO, Stern, El Pais, Le Monde, among others. He has published three books, Por teu livre pensamento (2007), portraying twenty-five former political prisoners from Portugal; CONDOR (2014), about the military dictatorships in South America in the 1970's; and 46750 (2018), about endemic violence in Rio de Janeiro. His work has been exhibited at the Open Society Foundations (New York), International Center of Photography (New York), Howard Greenberg Gallery (New York), Canon Gallery (Tokyo), Museu de Arte Moderna (Rio de Janeiro), Paço das Artes (São Paulo), Museo de la Memoria y los Derechos Humanos (Santiago de Chile), Parque de la Memoria (Buenos Aires), Torreão Poente (Lisbon) and Reencontres d'Arles (Arles). He was a Nieman Fellow at Harvard University 2017-2018 and Fellow at Columbia University's Institute for Ideas and Imagination in Paris 2021-2022.
He graduated from the International Center of Photography's Photojournalism and Documentary Photography program. He is a regular lecturer and teacher of photography and a member of MAPS images.
Learn more about João here: www.joao-pina.com
---
Fabiola R. Delgado
Curator & Creative Consultant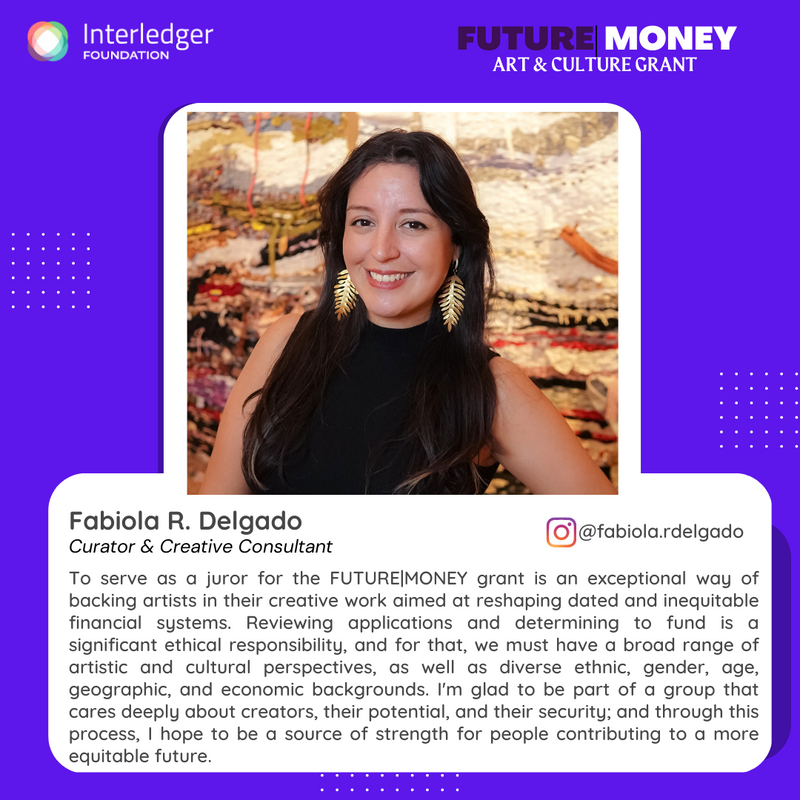 Fabiola R. Delgado (b. Cabimas, Venezuela) is a Washington D.C based Curator and Creative Consultant. Formerly a Human Rights Lawyer and a political asylum seeker, she strives for justice through art and cultural experiences, recentering perspectives and encouraging intergenerational creative learning.
She has worked with multiple Smithsonian Museums, Washington Project for the Arts, Times Square Arts, Brooklyn Museum, S.O.U.R.C.E. Studio, The FUNDRED Project, MacArthur Fellow Mel Chin, and is an inaugural recipient of the National Leaders of Color Fellowship –a collaborative program from the six U.S. Regional Arts Organizations.
Learn more about Fabiola here: www.fabiolardelgado.com
---
In case you are wondering, we sure do have a few more judges to preview in this series. Check this space tomorrow for the final showcase in this Meet the Judges Series.