BessPay is a comprehensive digital content subscription service for creators in developing countries. This service includes an ILP Network node wallet and plugin facilitating seamless streaming payments service and issuance of payment pointers to creators.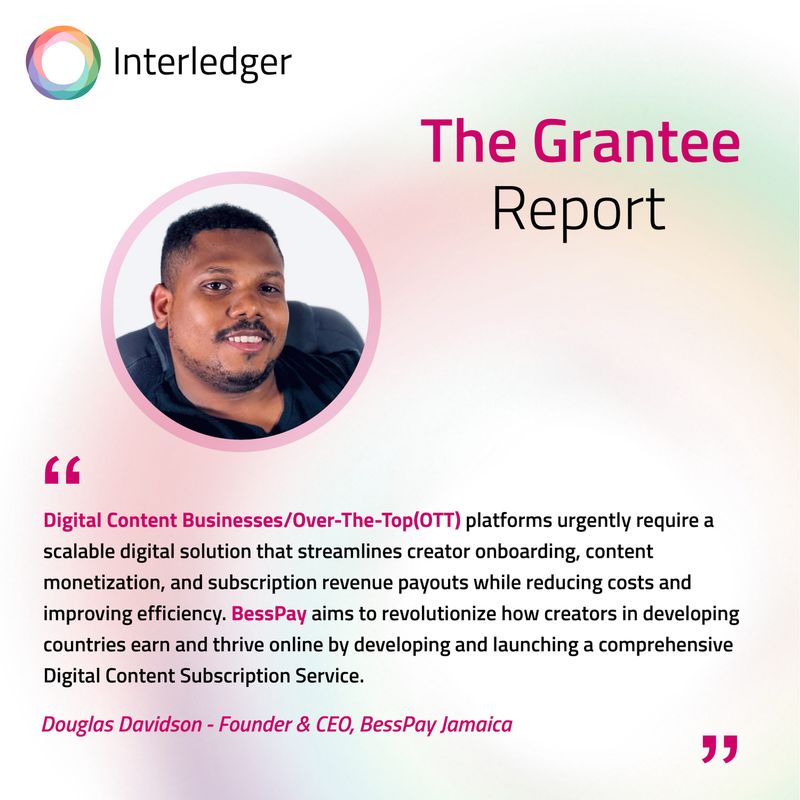 BessPay strives to enable creators and content businesses in developing countries to monetize and thrive online.
To learn more about this initiative, read BessPay's report here.