Hello Everyone!
We are hosting a Wrap Up MozFest Tipping Party at noon EST TODAY!!! Come join us: https://schedule.mozillafestival.org/session/37YUTX-1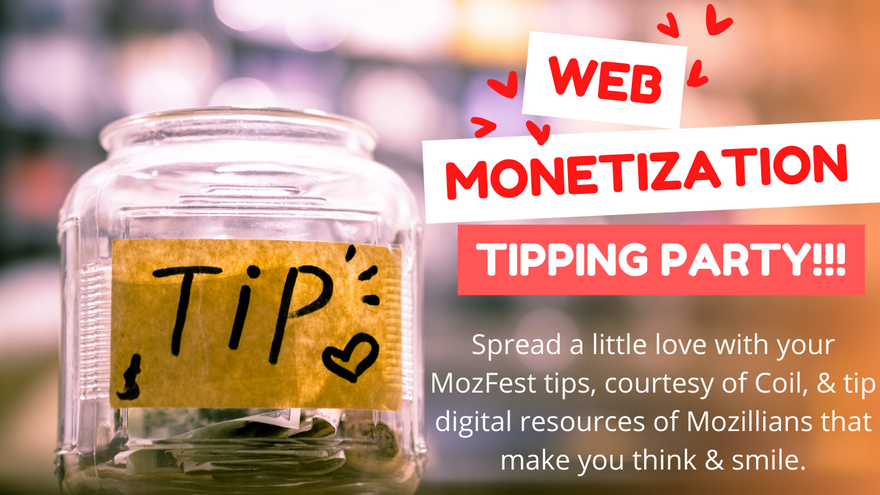 Currently busy hanging Web Monetized Digital Assets on the Virtual Gallery walls. Would love to add your Web Monetized resources to the gallery. Send me a link to them.
If you want to join in, but don't have a MozFest free, prepaid experimental tipping account from Coil, then hit @chrislarry up for one.