It was a 4 day week for us, but we have lots to share. This week's highlights include our next community engagement, a proposal writing boot camp, new grant opportunities, and more!
---
Attend Interledger's next Community Engagement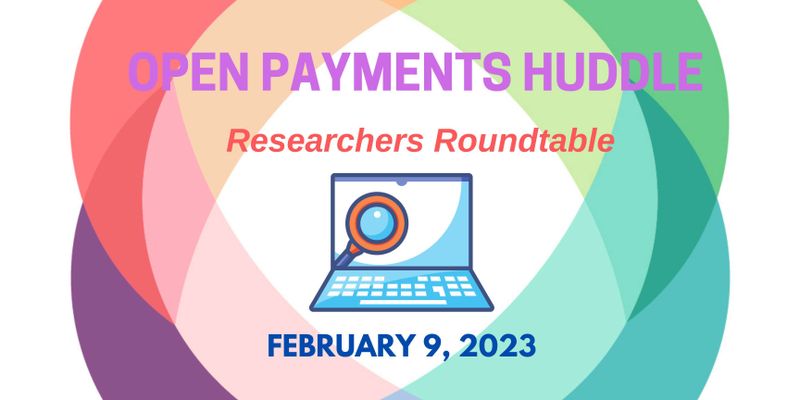 This month we've invited Interledger Foundation grantees to present and discuss their research projects on the adoption of Web Monetization and open payments in various groups. Our bi-monthly community engagements reflect the Interledger ecosystem through purposeful discussions and the exchange of best practices amongst individuals and businesses.
About the event
Topic: User Research in the Open Payments Ecosystem
Date: February 9, 2023
Time: 10:00 am EST / 3:00 pm UTC / 6:00 pm EAT
Meet the Panelists
We hope you'll join us!
---
Proposal Writing Boot Camp sponsored by Interledger Foundation
Interledger Foundation seeks to sponsor two (2) community members to participate in Candid's 3-week, Proposal Writing Boot Camp. This course will help you learn the practical skills needed to build the key components of a competitive grant proposal.
Interested applicants must submit a 1-minute video introducing themselves, their involvement in the Interledger community, and their interest in participating in this course.
The live sessions for the upcoming Proposal Writing Boot Camp are:
Orientation: Tuesday, February 14, 2023, 2:00 pm -3:00 pm ET
Followed by three weekly 2-hour live sessions:
Tuesday, February 21, 2:00 pm - 4:00 pm ET
Tuesday, February 28, 2:00 pm - 4:00 pm ET
Tuesday, March 7, 2:00 pm - 4:00 pm ET
Good luck!
---
The Grantee Report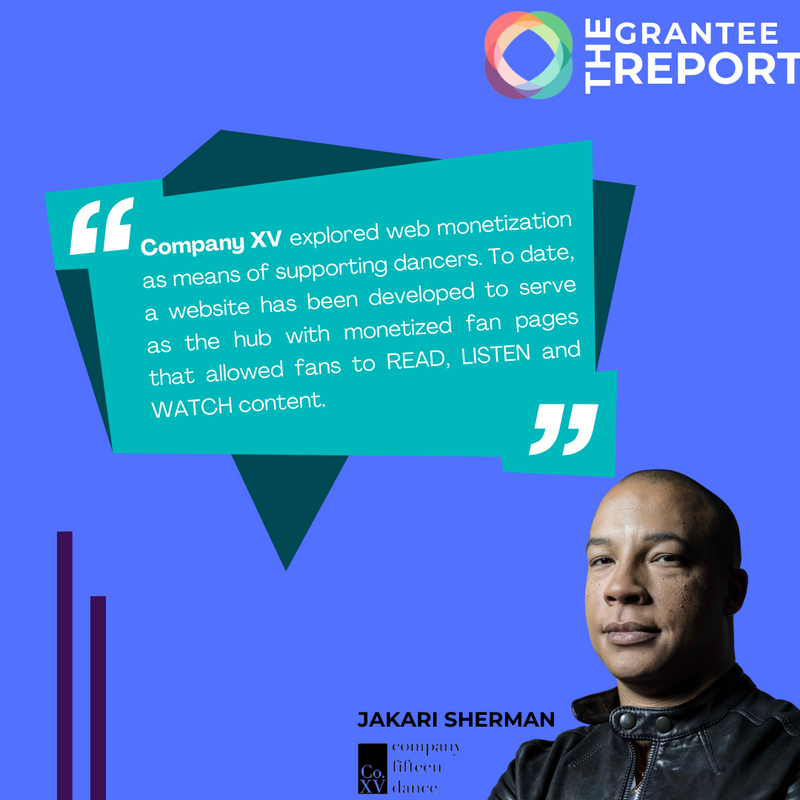 Company XV created a platform of agency for artists; connecting the Web Monetization and dance communities.
Jakari Sherman showcases how the company enabled five artists through web-monetized fan pages to showcase their content. Learn more about this project and how you can view these outputs here.
---
Project Final Reports
Lincoln Mullen shares Web Monetization for Galleries, Libraries, Archives, and Museums Final Grant Report
Project Update
The team at RRCHNM has worked hard on our project to bring Web Monetization to cultural heritage institutions such as galleries, libraries, archives, and museums (GLAM). The fundamental insight we have is that institutions want to be mission driven, not funder driven. But the mission of cultural heritage institutions is their audiences. So if Web Monetization can turn users into donors, that allows GLAM institutions to better serve their audiences.
Progress on objectives
We have had some success and some struggles with completing our two deliverables for the project.
The first deliverable was to create a module for the Omeka S platform. Omeka S is widely used by GLAM institutions as a content management system. One of the challenges was to do this in a way that fit the values of cultural heritage institutions, including free, open access to materials. We created the module on time and under budget (despite, you know, a global pandemic). Here is the module, which we promoted among the Omeka S user community.
The second deliverable was to enable Web Monetization on RRCHNM's many public facing websites. We did a lot of work to understand how best to do so, and had a plan in place to roll that out to our users. Unfortunately, we were unable to actually do so. The problem lay in the immaturity of financial services around digital wallets. The only viable provider of a digital wallet could not offer a wallet which could be legally owned by our state-sponsored institution, nor one which could provide adequate reporting to meet our financial regulations. This was despite truly herculean efforts by our college's director of finances and the university comptroller's office. The consequence was that we were unable to accept donations.
The Interledger team was understanding, and offered to allow us to submit a report instead detailing the landscape cultural heritage institutions face when considering Web Monetization.
Eleni Maltas of Soul In The Horn shares Final Report
Project Update
This grant was crucial in our growth online. We have been working around the clock to create a platform that our creative community can benefit from financially.
We are happy to share:

We have grown our online presence from 400 monthly visitors to 2000+ monthly visitors
We have published over 150+ mixes, 50 videos and 18 articles.
We were able to employ 7 people to work on this project. This in itself was a huge part of our mission (to financially empower our community). The workload was rather heavy and we realized how much money we would actually need to employ these people full time.
We were able to successfully sign up 10 artists with payment pointers and create profiles for them on our site that are integrated with coil technology.
We helped the artists create original content and featured that content on their profiles for their audience members to participate in.
We were able to monetize our artists when they streamed on our website. Each artist had an exclusive stream on soulinthehorn.com that had over 50+ people at a time.
We learned A LOT! This has been an incredible journey and we really feel like we are just getting started. When you begin building a platform that utilizes "fintech" there is no way you can think of every little detail until you dive in and get user experience. So there were a lot of ideas that worked and a lot that didn't… will share some of those below…

Progress on objectives
Our main objective was to see if micropayments were going to be a sustainable method of payment for creatives by creating a platform that is integrated with Coil technology and testing on 10 participants. We were successful in doing so and have received a lot of great feedback from what we have created. Please visit www.soulinthehorn.com to view the work. We have a lot ahead of us to make this platform financially beneficial to our community, but we know we are off to a great start!
---
Stay up to date with Interledger
Have questions or need help? Join the Interledger Community Slack
Have a wonderful weekend, see ya'll next week!