Project Update
Here we are finally updating everyone on our progress report, it has been a couple of very busy months with a lot of research, conversations and the continuation of the build of our project, dubbed "making our wallet ILP capable" started off as a noble idea to allow creatives on the Snake Nation platform to participate in WM without needing an additional crypto-wallet to handle ILP earnings.
For those on the forum who do not know already the Snake Nation Platform. We are focused on creating sustainable value in the creative economy, benefiting young creative rebels, emerging talent, and established professionals through the creation of an open and inclusive platform and community. The new shared creative economy will be defined by the direct connection between creators, their audience, and value driving opportunities within the Snake Nation platform.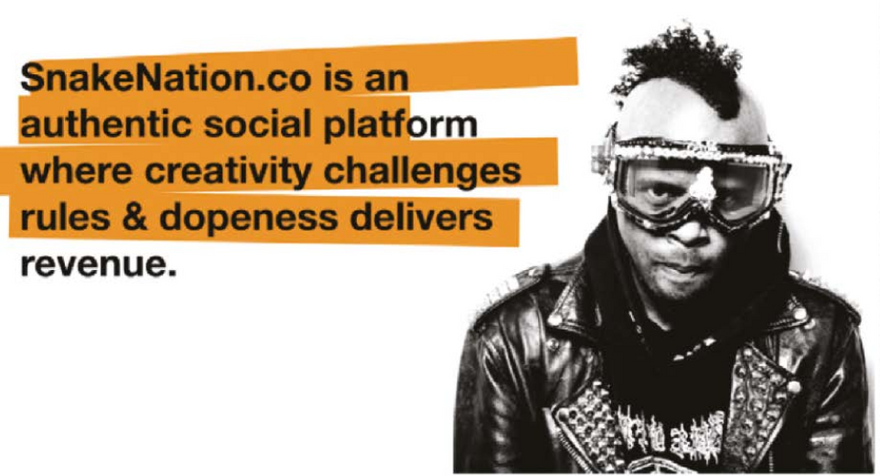 The use of both traditional and digital platforms for the distribution of the creative content, ultimately promotes unrestricted economic growth and freedom of expression for creators. This will enable the establishment of sustainable future careers for the M2 creatives. The Snake Nation Platform is an application for content tracking, rewards, and ownership that uses blockchain technology to transfer value. It is an extension of the existing Snake Nation community which comprises real-world places, university societies (clubs), and digital platforms helping to create an unrestricted globally inclusive creative economy.
While we have our platform available only as native apps on the Android Playstore and iOS store (in TestFlight) the current stages of this granting period would merely allow our members to obtain a payment pointer from their wallet screen. This would also be accompanied with integration instructions on their external websites, allowing them to monetize their content outside of our platform. Since their payment pointers would be connected to their account, their WM earnings would automatically be streamed to their VNM wallets.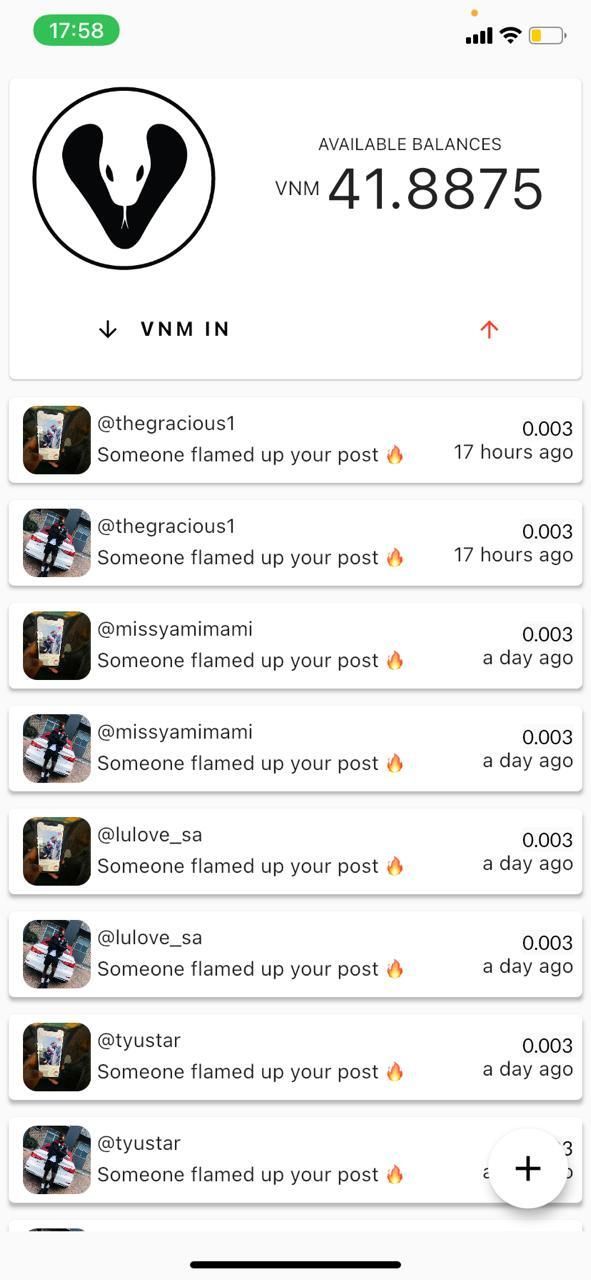 Progress on objectives
Project research, consultation and fact gathering: Although this took longer than we anticipated, we have managed to map out our integration with ILP starting with architecture diagrams, network and cloud architecture as well the integration plan.

MVP development, Cloud infrastructure & ILP connector configuration: The MVP was initially supposed to be a showcase of our ILP integration on the testnet. We managed to set up a local ILP network during our research phase, because the research phase took longer with the experience we now have and support from our development partners we are going to move directly to a Mainnet integration.

BETA launch of Mobile App at CPUT University : Our ILP integration is not yet complete, we have also made some headway on the front-end wallet living in the mobile app. Users are already able to see an ILP menu in their wallet that provides access to their payment pointer as well WM Integration Instructions.

Promotion of Web Monetization and ILP to our Student members through Hackathons and other means such as our own platform: We have currently planned a Hackathon on the 9th and 10th of October after the first event there will be two more on a smaller scale.
Key Activities
Project research
In the initial phase of the project research we created multiple architecture diagrams and use cases for our platform but alongside with our roadmap and potential features. While the process lead to interesting discussions it also made the team realise we should hold back on project documentation since certain aspects will change once the integration takes place due to certain adjustments once it is in place. Furthermore our research gave us a better understanding of the technology and how we in the future would like to build and expand on this feature and sight the potential new adoptions
MVP development
Cloud infrastructure We are at the early stage of the build that integrates the ILP into our Digital Wallet.
Promotion of Web Monetization and ILP
We have two more Hackathons planned, where we intend to introduce these technologies to our community and garner a community of developers and users alike as we head towards the launch of this MVP in late November. Our first Hackathon was planned for the 4th of October but had to be postponed to the 10th due to covid restriction at the university. During the Women in Tech Hackathon we are going to introduce the technology to female developers in South Africa to expand on their knowledge to come to new solutions combining gender based violence and the usage of online platforms in combination with Web Monetization and ILP. We are hoping that the participants will come up with diverse solutions that could help protect furthermore the winners of the Hackathon will receive a small grant of 5000 Miota to use as they please.
We have had amazing interest and participation from the Web Monetization community in our project. This support resulted in advice, talks and introductions to ILP by notable speakers including Adrian Hope-Bailie from Fynbos, and grammy nominated artist, producer and educator Kokayi. Adrian has provided amazing technical guidance of ILP and payment flows. Kokayi has advised on WM community building and use cases in the creative economy.
We have done some promotion about our platform ILP and Web Monetization towards our community members. Additionally we are expanding our partnerships by becoming a member of the W3C
Articles
Problems
**Our Hackahton was postponed for about a week due to Covid measurements and in South Africa.
**We underestimated what the integration would require beyond just the technical build and coding (Regulation, Peering, Settlements etc)
**Communication, Our goal was to have different members of the team collaborate on articles and share their knowledge while we were already aware of the - of our project we believed it would be doable to do a weekly update but we have underestimated the amount of work the team is actually doing and our own enthusiasm.
What Community support would benefit this project
We welcome anyone from the community to join our platform, to give us feedback on how we can improve our platform and user experience. If there are any questions about our experiences during the grant period or provide and or receive guidance we would not want anyone to hesitate to contact us.
What is next
For the granting period our focus lies on the VNM Wallet integration and the Hackathons: which will allow us to test our VNM wallet integration with our community as a buildup from the first Hack.Alongside these objectives the we are following our current roadmap towards the launch of our product at the end of Q1 2021!
We are extremely excited to follow along with our path in becoming the gateway for the creative economy.