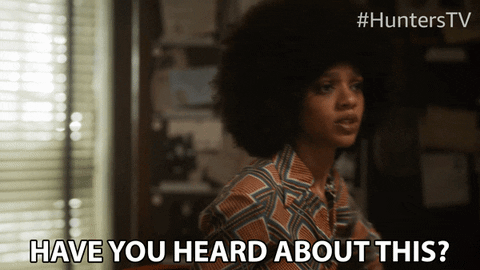 This week's highlights include Grant for the Web's next Community Call hosted by Erica Hargreave, gFam interviews Chris Lawrence, an IGDA Fund recipient goes to Tokyo, new job alerts and more….
Join Us! Grant for the Web Community Call hosted by Erica Hargreave on September 29th
We are pleased to share that our next Community Call will be on Wednesday September 29th at 8 am PST / 11 am EST / 5 pm CET hosted Erica Hargreave of StoryToGo.ca is hosting this Community Call with the creative help of Pamela Alexander pamelajalexander.com and Briana Stuart creativelivingfordancers.com.
To register go to:(https://www.eventbrite.com/e/grant-for-the-web-community-call-tickets-176600114697)
gFam chats with Chris Lawrence about Web Monetization
For those of you wanting to get a little more insight into the thesis behind web monetization, please watch this video from the OurDecentralizedFuture featuring Adam from the gFam.live project and Chris from the Interledger Foundation.
You can watch their conversation on Cinnamon
Guess who's going to the Tokyo Game Show 2021
Ivonne Prado, a recipient of the IGDA Diverse Games Developer Program Fund 2021 and I'm very happy to share with you some great news, "the project I created with my team Pollito & Xiang Xiang: Adventure in the Forest, is being officially presented at the Tokyo Game Show 2021 (we believe that it is be the first Web Monetized game present in that show ever!!!!)"
You can find the game here (it uses Coil to unlock special features in-game and hidden levels):
(https://tgs.nikkeibp.co.jp/tgs/2021/contents/trialplayPc.html)
Congrats Ivonne!!!
More gaming news…..Enclave Games 30 Web Monetized games in js13kGames 2021
Enclave Games hosts the tenth edition of the js13kGames competition, 30 games are in the running with a third in the Web Monetization category. The winners to be picked by Ewa Mazur, Nathan Lie, and Yuriy Dybskiy. Results to be announced on October 5th. Prizes include (including Coil membership plans for six months each for every participant, Coil swag for the top5 games, and a give away totaling $1300 to the ten best entries in the category.
Edu Forem is Live! Join with Your Project
Everything Is Connected has a new web monetized platform Edu Forem to host your content related to learning. So far, the platform is closed for those invited by email. Reach out if you want to get in. I will open it once there is a reasonable amount of content. Feel free to crosspost your original content or post links to others' work.
You can also read Filomena Slovak's article describing the vision and subcommunities it can serve, jump here
JOB ALERT!!! Web Monetization Community Jobs, Look Who's Hiring!
Uchi Uchibeke shares a list of open roles to apply for at some Organizations in the Community.
Fullstack Developer @ paus.tv
Senior Product Designer @ Coil
Senior Software Engineer @ Coil
WordPress Community Manager @ Coil
Community Manager @ Interledger Foundation
Junior Technical Writer @ IInterledger Foundation
Senior Technical Writer @ Interledger Foundation