---
September Open Payments Huddle
In following up from June's introduction to Mastodon with Jeremiah Lee, ILF Web Monetization Ambassador Erica Hargreave will
convene a roundtable for September's Open Payments Huddle.
Key members of the Interledger Community that have been exploring the possibilities that the Fediverse presents with Interledger, including Benjamin Bellamy and Yassine Doghri of Castopod, and ILF Ambassador Jeremiah Lee.
Join our Roundtable in getting a broad overview of the Fediverse, the communities that exist there, an idea of how to go about engaging within the Fediverse, an introduction to current ILP enables platforms and plugins including Castopod, and an update from Jeremiah on the work he is doing to further integrate Interledger into the Fediverse and opportunities that might exist there.
About the event
Topic: Exploring Possibilities for the Interledger Community in the Fediverse
Date: September 12, 2023
Time: 11:00 am EDT
Timezone converter: timeanddate.com
---
September Interledger Community Call
Join us for the Interledger Community Call on 13 September 2023!
The Interledger community calls shall be once a month, on the second Wednesday of each month.
Time: 10.00 AM CDT / 3.00 PM UTC.
We'll have regular updates from:
Interledger Foundation
Fynbos
Rafiki
Testnet
Deep Dive:
Agenda and Meeting Minutes:
Public note taking document here.
Meet joining info
Video call link
Or dial: ‪(GB) +44 20 3956 1581‬ PIN: ‪476 812 309‬#
More phone numbers: https://tel.meet/pzs-iwrv-jny?pin=2824719901292
Demo/share some of your work
We invite you to share any demos, updates or milestones of your projects that build on the Interledger protocol.
Please add your topic in the Community Updates section on the public note taking doc!
Have questions or need help? Join us on Slack here.
---
Our grant opportunities are still open!
Two grant opportunities geared toward building an open and inclusive payments network that puts humanity first are still open at Interledger Foundation.
Building on its mission to build equitable pathways to financial inclusion by advancing open payment standards and enabling individuals, organizations, and communities to seamlessly exchange funds by using the Interledger Protocol (ILP); the ILF seeks to achieve these:
Through digital outreach and participation via its Ambassadorship Program.
By enabling Innovative digital financial services through Research and Development.
Both calls for proposals are accepting applications on a rolling basis and will close on Tuesday Nov 21st, 2023 at 11:59 pm EST.
You can connect with the Program Team to ask questions about the opportunity, see details below on how to connect with us.
---
2023 Ambassadorship Call for Proposal
The Ambassadorship program will help us by broadening, identifying, and lessening obstacles to entry and potential adoption of ILP. The Ambassador's role is to work towards decreasing those divides, By nurturing an ecosystem specific to each Ambassador.
The application is open and you can apply here.
Want to learn about the Ambassadorship CFP?
Schedule your office hours session with Lawil Karama, previous Ambassador and current Program Officer of the Interledger Foundation via Calendly here
2023 ILP-enabled Financial Services CFP
All organizations with an innovative concept for an ILP-enabled financial service that understands the problems and explores innovative open-source solutions are being encouraged to take advantage of the US$75,000 max grant funding. The types of solutions being targeted include: Digital Wallet Services, Online Banks, and other ILP-enabled Software that enables money to be transferred.
You may submit an application here.
Do you have questions or queries about the grant requirements and process?
Schedule a session to get the answers you need via Calendly here
---
The Grantee Report
Each week Interledger highlights the work of a Grantee
Paystreme, powered by My Wallet Guru, is making a significant difference in promoting financial inclusion in Latin America.
By partnering with utility companies that have millions of subscribers, Paystreme expands its reach and impact in providing a seamless and inclusive financial experience to individuals who may not have access to traditional banking services.
To learn more about this initiative, read the full report here.
---
Future Money Grantees
Over the next few weeks we are highlighting Future Money Grantees who will be exhibiting at ILP Summit 2023
Mia Wright-Ross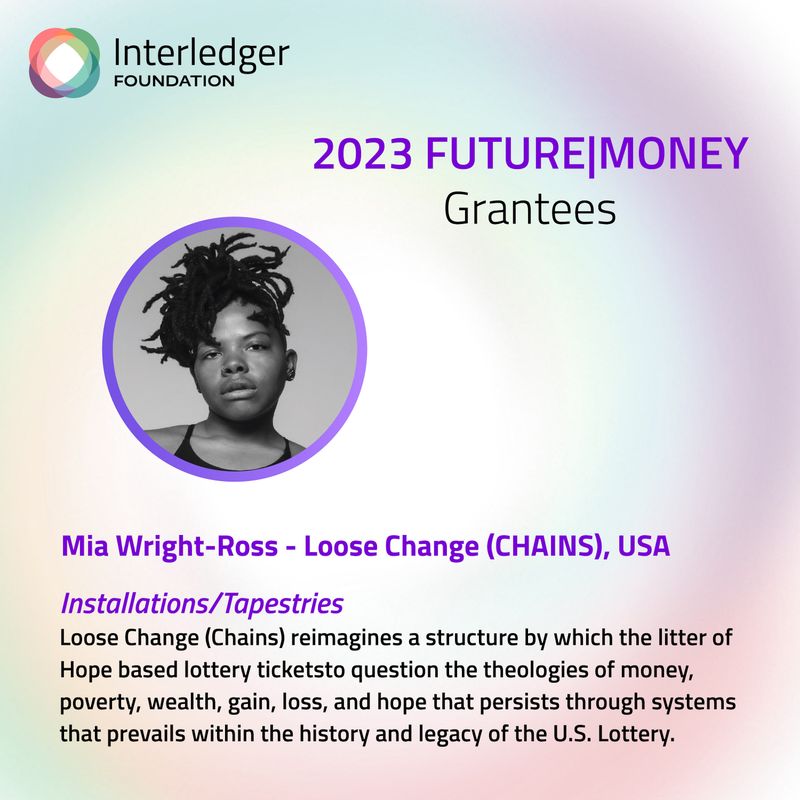 Meet Gianfranco Fernandez-Ruiz & Zach Johnson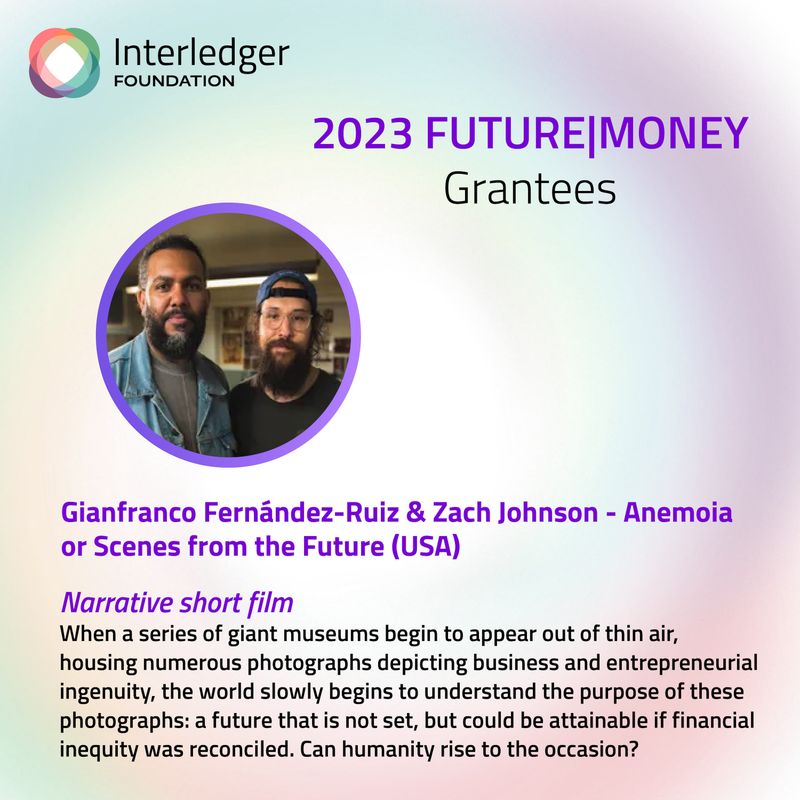 Join Mia Wright-Ross, Gianfranco Fernandez-Ruiz & Zach Johnson
at the Future|Money Exhibition at the Interledger Summit '23 November, 5 - 8th, in San Jose, Costa Rica.
The Future|Money Exhibition is a body of works researching the future of financial in/exclusion, learn more about the artist cohort here
The Summit brings together global communities working to further financial inclusion through open payments.
Secure your ticket to attend the #ILPSummit23 here
---
We'll be back with more next week!