This week we have the latest updates and a few deadlines!
---
ILP Summit 2023: Reminders, Deadlines & Updates!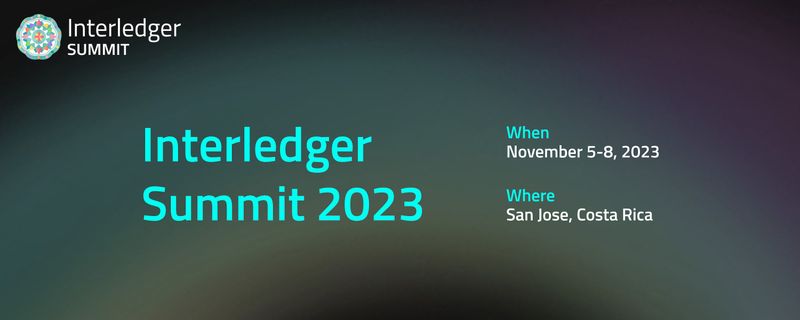 At this year's Summit you'll join colleagues worldwide in San José, Costa Rica, November 5-8, sharing how ILP solves issues in communities, sharing insights on regulatory issues, and learning more about the funding landscape. There's also the opportunity to get hands-on with the tech and get involved in an ILP Hackathon tackling what's new and what's next in the protocol.
The 2023 ILP Summit will be convened under the theme "Ecosystems for Growth", where we'll celebrate the following sub-themes: Community, Inclusion, and Open Tech.
There's still time to register. For more details on the #ILPSummit23 and how to secure a ticket visit https://interledger.org/summit/
Final Call for Speakers: submit your idea by August 15th!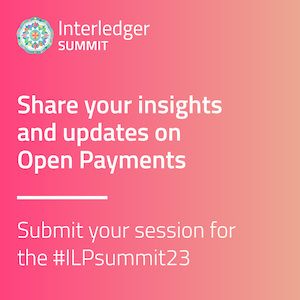 Interested in sharing your talent, knowledge & expertise with our grantees and stakeholders?
Participate in the conversation around Web Monetization and Open Payments. Several speaking opportunities are available - keynote addresses, panel discussions, lightning talks, and product demos. Learn more about Call for Speaker opportunities today.
We are accepting proposals up to August 15th. Submit you session idea(s) at https://sessionize.com/interledger-summit-2023/
Showcase your project at the ILP Summit 2023 Opening Reception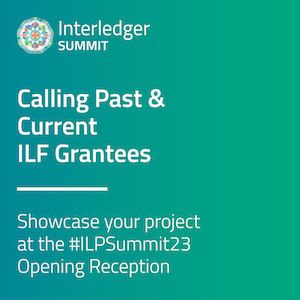 We are seeking ILF (GftW) past and current grant awardees with an interest in exhibiting and showcasing their project/company at the ILP Summit's Welcome Reception on November 5th to apply for the "Grantee Showcase Summit Grant".
Projects and innovations that focused on open payments, microtransactions, mobile money, Web Monetization, and enabling financial inclusion for women and countries in the Global South are invited to apply.
Selected grantees will receive airfare and accommodations to attend the Summit.
The deadline to complete the application is Tuesday, August 15th.
ILP Summit 23 Keynote Speakers Announcement Update!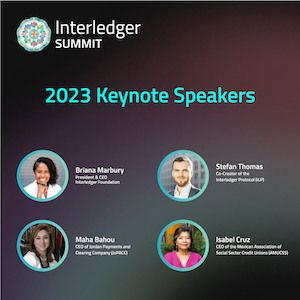 Interledger is excited to announce Stefan Thomas, Co-Creator of the Interledger Protocol and Briana Marbury, President & CEO of the Interledger Foundation will be sharing their insights and expertise at #ILPSummit23.
Also added to the roster...
Maha Bahou, CEO of Jordan Payments and Clearing Company (JoPACC) and Isabel Cruz, CEO of Mexican Association of Social Sector Credit Unions (AMUCSS)
---
CFP's and Office Hour Sessions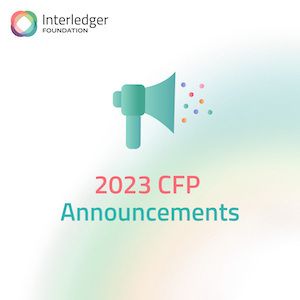 Want to apply for the 2023 ILP-enabled Financial Services Open Call for Proposals or the Ambassadors Open Call for Proposals, , attend an office hours session to get your questions answered.
ILP-enabled Financial Services Office Hours
Ambassadors Open Call for Proposals Office Hours
Thursday, August 17 at 12:00 PM EDT / 6:00 pm UTC
To Register for this session and additional office hours, please visit
---
The Grantee Report
The Grantee Report highlights past and present grantees and their projects, meet Thitsaworks and Besspay!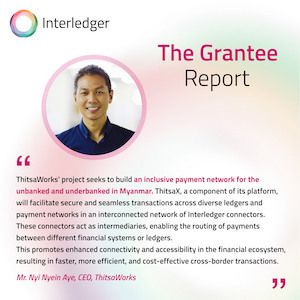 Building an open payments ecosystem is critical to attaining equitable financial inclusion. ThitsaWorks is looking to assist millions of unbanked and underbanked individuals in Myanmar by creating an inclusive payment network.
To learn more about this initiative, read the ThitsaWorks report here.
BessPay is a comprehensive digital content subscription service for creators in developing countries. This service includes an ILP Network node wallet and plugin facilitating seamless streaming payments service and issuance of payment pointers to creators.
BessPay strives to enable creators and content businesses in developing countries to monetize and thrive online.
To learn more about this initiative, read BessPay's report here.
---
A few grant reports from Bowie State, Beatz By Girls and
Project Update
In the last 6 months of 2022, we have conducted in-depth user research with 20+ social enterprises, nonprofits and impact funders. Our research shows that the majority of social-purpose organizations want to diversify their funding sources and obtain sustainable funding by attracting funders such as corporations and impact investors. However, they don't have expertise in measuring and conveying their long-term outcomes using standardized indicators that impact funders employ as benchmarks. Cheeri attempts to answer the above needs by providing a SaaS platform that facilitates funding between impact funders and impact organizations through proving and improving their impact.
In the first 6 months of 2023, we focused on building foundations of the product as well as validating the business model with potential customers.
Finally, we have been accepted by the Founders' Institute, Impact and Sustainability chapter, and will continue to grow a strong business using this resource.
In Q3 2023, we are partnering with ReThink Foundation, SiP and ReCube to build an impact measurement and management pilot for their organizations and fundees.
8 more foundations are in line to onboard next. And we are invited to officially launch our solution at ReThink 2023 in mid-September.
Dr. Andrew Mangle writes about the course achievements and challenges in progress report
Project Update
Achievements
Spring 2023 saw the successful initiation of a small undergraduate Special Topics (BUIS 400) course focused on open-source and open-protocols with the goal of students contributing to the Interledger Protocol and the community as a whole. The students were proactive in participating through GitHub, actively committing to a project, and exploring a range of open-source, open-protocol, and Interledger projects.
Challenges
There continues to be challenges re-engaging students and faculty post global pandemic. While originally presented as a project to build student clubs across organizations has become less effective and significant events on campus (not related to Interledger) have not been drawing students. This trend, as reported by BSU and other campuses as well as the Chronicle of Higher Education, presented an obstacle.
Cassie Plunkett shares details from the Madrid Sprint in final report
Project Update
We have wrapped up our project with an exciting proposal for the future. Our project consisted of a Design Sprint in Madrid, Spain where we explored the potential of web monetization and the Interledger Protocol in helping us achieve our organization's mission of empowering women and gender expansive people through music and technology. (For a full summary of our Design Sprint in Madrid, please see our Progress Report.)
---
Interledger launches a Mastodon instance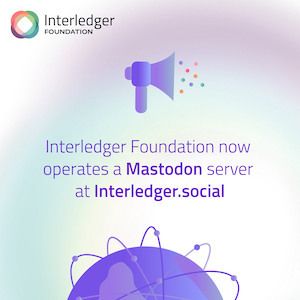 The Interledger Foundation now operates a Mastodon server at Interledger.social. You can follow @Interledger@interledger.social from any Mastodon or fediverse/social web app.
Mastodon is similar to Twitter. The biggest difference between Mastodon and Twitter is that Mastodon is decentralized. No single company controls the social network. Instead, Mastodon uses a network of thousands of independently managed servers. Once you join a server, you can interact with people who use any other server. It's similar to how we can send email to each other without having to all use Gmail.
---
Community Updates
New Monthly Update from gFam
Hi everyone!
If you've got a project within the Interledger ecosystem, let us know. We'd love to write up a blog post or tutorial about it to help spread the word…
Spreading the word is very much our focus at the moment. Until Browser Payments and/or Web Monetization is back up and running, we're distributing 100% of gFam.live's revenue from advertisements to our creators.
We've joined so many social media platforms; Threads, Instagram, X-Twitter, Mastodon, Post.News, YouTube & Pinterest to find new community members, and this progress report shows our analytics and metrics for each.
gFam Monthly Progress Report - July(https://gfam.live/blog/gfam-monthly-progress-report-july-2023)
We're still very keen to work with everyone in the Web Monetization space, so please let us know if we can help you build up your community.
Thanks!
Andrzej Mazur for Enclave Games celebrates 500th newsletter
It's been five hundred weeks, or 3500 days since the beginning of January 2014 when I started publishing the Gamedev.js Weekly newsletter. Time flies so fast!
It began for the same reason js13kGames was created in 2012: there was no such thing at the time, so I decided to start one myself. I know it's not the best newsletter in the world, and the subscriber count is not that impressive given the time since inception (about ~7500 right now), but it's still being sent! Every single week, every single Friday (though in those years I might've sent it two or three times on Saturday), no matter the conferences, holidays, or other events. Every. Single. Week. Times. Five. Hundred.
I love the community behind it: almost in every issue I'm publishing some content that was suggested by the readers. Most of the emails with a link starts with something along the lines of "hey, I'm a big fan of what you're doing, been subscribed since a few years now, here's my little something I'd like to share with the rest of the readers". Sometimes it's tough to be consistent, especially in the span of almost ten years now, but knowing that there are genuine people enjoying an email in their inbox once a week help me keep going. Thank you!
---
Stay up to date with us here and on the Interledger Slack Channel