We're ending the week with exciting news to share!
---
ILP Summit 2022 Speakers Announced

The ILP Summit agenda is LIVE!
33 speakers confirmed over 25 sessions with leaders from ILF, Coil, Mojaloop, UNCDF, USAID, Fynbos and more. All sessions will share ideas, experiences, while celebrating the vital work of making the world's financial systems more inclusive!
Explore the agenda and learn more about how to participate here.
---
Meet the Keynote Speakers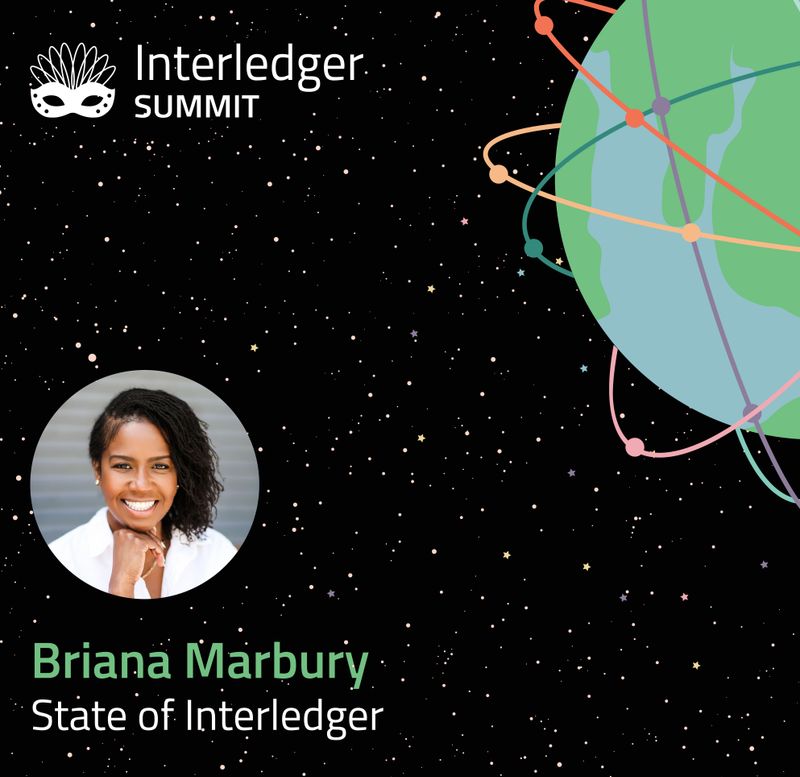 We are excited for y'all to hear Interledger's Executive Director Briana Marbury's "State of Interledger" keynote address at the ILP Summit on Saturday, November 12!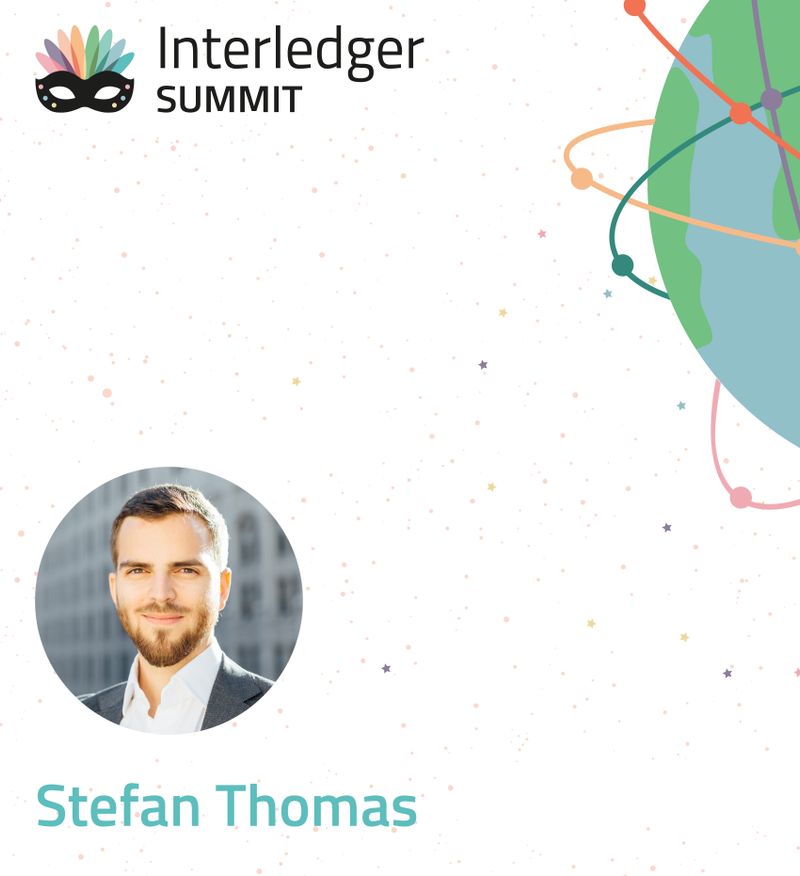 We're excited for you to hear Interledger's co-Founder & Coil's CEO Stefan Thomas showcase an innovative open-source project that will enable developers to access the network. Join Stefan's session on "Introducing Dassie: An Interledger Peer-to-Peer Network" on Saturday, November 12.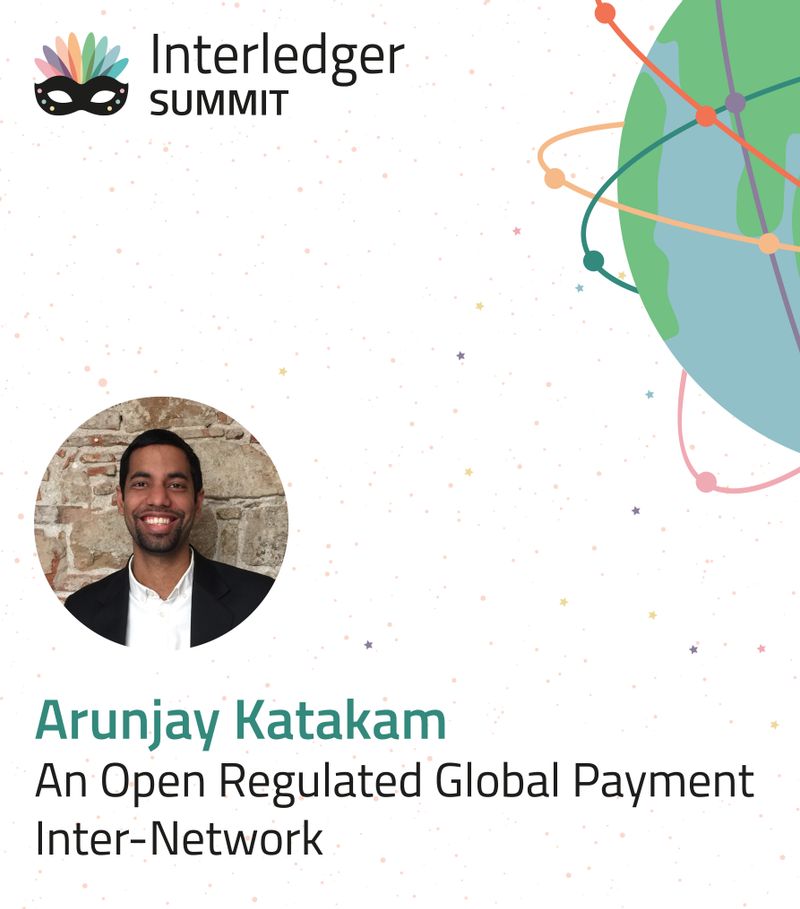 We are pleased to have Author & Digital Financial Advisor UNCDF, Arunjay Katakam to the conversation about financial inclusion. Don't miss Arunjay's keynote address on "An Open Regulated Global Payment Inter-Network" on Sunday, November 13.
View the schedule and learn more about the keynote speakers as well all of the speakers and sessions here.
---
Grant Reports
FreeCodeCamp release Web Monetization Course in Final Report
Quincy Larson writes…
Hey everyone, I'm thrilled to announce that freeCodeCamp's Web Monetization course is now live on our charity's YouTube channel.
You can view the announcement of the new course on freeCodeCamp's publication.
And you can watch the video course below – I've embedded it for your convenience.
Here is how we communicated this course to learners:
"While you will learn about many different monetization strategies, this course focusses on one in particular. You will learn how to make money from your website without having to reply on third party advertisers or selling your users data.
The method involves users, who value the service you offer them from your website, paying you a very small payment for visiting your site.
You will learn how to develop a website where users can choose either an ad-supported version or an ad-free premium experience where they pay a small fee."
Distributed Media Lab completes 2 year project
Dave Gehring shares the accomplishments of this 2 year project.
This two year project was focused on harnessing open technologies to power new revenue models for quality news organizations as they do the important work of journalism, which is vital to healthy communities, economies and democracy.
Starting in August 2020, the first phase of the project was dedicated to:
1) Engaging news media companies of all sizes to explore alternative decentralized revenue models.
2) Working with publishers to implement foundational DML technology, enabling the creation of publisher networks that could facilitate testing new technologies, including Web Monetization.
For the second phase of the project in 2021, we did the engineering work to build a multi-party payment system designed to incentivize content sharing across distributed networks. For the initial payment pointer platform, we partnered with UpHold to provide a flexible multi-party financial transaction platform and tested the pipes. We created DML managed accounts for each of the publishers involved in the initial trial with a plan to transfer those accounts to the actual publishers if the trial proved beneficial. See Grant Report #2
Victoria Coker shares the experience of creating a program to educate underrepresented creators about web monetization in Final Report
Victoria Coker writes...
Hi,
I started the Black Web Fest x Web Monetization program to educate underrepresented creators about web monetization. In addition, we would create resources to help creators promote their work and gain visibility. Across this project, my initial plan would change.
The original idea was to award four filmmakers $5000 and provide marketing and digital pr courses to help grantees market their work. Early in the project, we realized we needed lawyers who specialized in sweepstakes and were registered to serve in New York. This delayed our start, and we had to shift funds from the marketing budget to pay for our legal services. This cut into our promotions which then impacted our info session attendance. I planned on hosting one general info session, but after seeing the low initial turnout, I decided to schedule two additional sessions.
Another part of the plan that shifted was how filmmakers monetize their work. Initially, we planned to work with a web-monetized video platform. As a partner, they would promote the filmmakers and their work. For an exclusive period of time, the filmmakers would solely feature their work on the platform. The idea behind this was to provide a clear metric for them to better understand web monetization opportunities. As the Founder of Black Web Fest, it's crucial that our community of creators has safe spaces to grow. Early on, the partner was not living up to their commitments. After some consideration, the platform no longer felt like the best option. So it was back to the drawing board with how our grantees would monetize their work.
Correcting Error 402 Progress Report
Gretchen Heckmann gives us an update on this project
Correcting Error 402 is a content series exploring the concept of web monetization, and how very different the internet might look if web monetization was widely deployed. This will be posted on Techdirt (and freely shareable, repostable anywhere), starting with a look at how there was, from early on, an intent for web monetization to be a part of the world wide web, as is clear from the creation of HTTP response status code 402: "Payment required." We had a rough start at the beginning of the year as we migrated our site over to WordPress and dealt with broken links, bugs, broken spam filters, etc. With that behind us, our researcher was able to dive in and explore the history of web monetization, what has failed in the past, what has potential today, and where there are real opportunities to create a better internet through web monetization.
---
Project Updates
Welcome to the new Free Music Archive!
Meghan Laclé introduces us to the new Free Music Archive
On the 27th of September 2022, the new Free Music Archive (FMA) was launched!! The FMA team, at that time was in Barcelona, Spain for the Future Music Forum event that took place from 26th to 30th of September. But first, FMA Next!
As we arrived in Barcelona on the 26th of September, we were in awe of the Sagrada Família. We stayed a street away from such a unique, beautiful architecture and cannot help but feel their immense dedication to finish a lifelong dream. It's hard not to reflect on our own journey rebuilding FMA, even though it is not as long of a journey as the Sagrada Família, lol. It was a great symbol of working towards a new and more sustainable Free Music archive!
Yotam Liel shares new project update experiment results
The results of the first half of our research agenda have provided us with positive initial signs about the potential effects of the Web Monetization model on users' mindful and socially conscious web browsing (see here, and [here] https://community.interledger.org/yotam/survey-results-part-two-ideological-considerations-in-content-consumption-3e0p). Building on these results, we have designed and developed a setting to experimentally test the relationships between web monetization models, peoples' values, and online content consumption choices. Our experiments demonstrate the effects of users' awareness of online content monetization across multiple contexts, scenarios, and factors. We found that when users are aware that their online
browsing provides monetary compensation to content creators, they prefer to consume content from non-profit organizations or independent creators and activists over that of mainstream media outlets.
ILF Financial Services Grantee Jasper Voorendonk for AgnostiPay shares first project update
Hi, there! This is our first project update after the first month of the Financial Service Research Grant from the Interledger Foundation. Because it's our first time here on the forum we would like to briefly introduce our project and then directly jump into the progress on our objectives in relation to our technical, community and business aspects and the things we will do next.
The goal of AgnostiPay is to directly connect everyone with everyone and exchange any kind of value or currency between them without the need for a commercial third party. This will allow us to not only communicate and share information with anyone in the world directly - as we were able to unlock in the last 15 years - but also exchange value directly. A free and open-source technology
stack that can make this happen can potentially change the form, speed and scale of our transactions and interactions - and can help us to collaborate on a global scale in a direct way.
---
Interledger Foundation Updates
Join the November ILP Community Call
The Interledger community calls shall be once a month, on the second Wednesday of the month.
The next community call will be on 9th November 2022, 4.00 PM GMT.
We'll have 5 regular update slots from:
Meet joining info
Video call link
Or dial: ‪(GB) +44 20 3956 1581‬ PIN: ‪476 812 309‬#
More phone numbers: https://tel.meet/pzs-iwrv-jny?pin=2824719901292
Please post topics you'd like to discuss here and some background context for the rest of the community.
We have slots for more regular updates on projects that build on the Interledger protocol, so please feel free to add your project to the agenda, and talk a little bit about your project in the comments below.
Have questions or need help? Join us on Slack here.
Next week, the Interledger Team will be in New Orleans for the ILP Summit. We hope to see you there!