As many of us have been discovering through our Web Monetization projects, education of our communities is key to the adoption of the Web Monetization Standard and to an appreciation / understanding as to why one would support content creators through Web Monetization. To help the Web Monetization Community, and past, present and future Web Monetization projects with educating their communities on the Web Monetization Standard, we've created this series, entitled Educating Your Community About Web Monetization.
Visit the links to the series above to explore pain points and community tips to educating others about Web Monetization.
Community Tip #4 on Educating Others on Web Monetization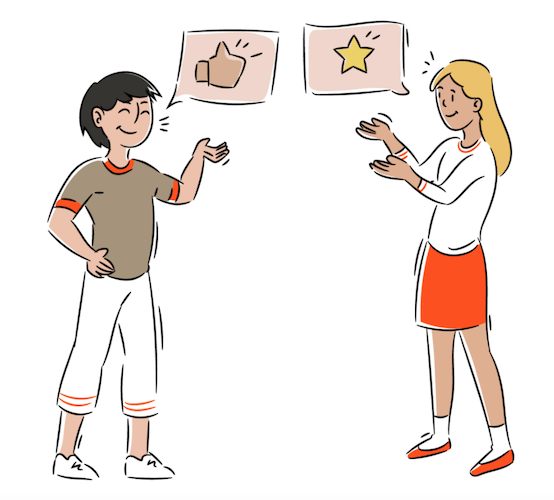 Image care of Pixel True via iconscout
Build, Record and Share Testimonials
Experience speaks volumes and opens people's minds to the potential of Web Monetization. Share your experiences with Web Monetization and those of your community. Build stories, testimonials, and quotes around these experiences. Share these experiences in different ways, through written word, pictorial quotes, and video.
Here are examples of how Briana Stuart of Creative Living for Dancers did just that with her community:
Thank you for creating this project and introducing me to Web Monetization. I feel supported, encouraged, and seen as an artist in a new way through the virtual platform and I will continue to utilize and learn more about the tools of Web Monetization. I think Web Monetization will be a huge catalyst for artists in the future! I also feel so honored to know Briana and the other awardees. I will continue to explore Web Monetization moving forward as a new way for my work to be supported and accessed. Thank you to all involved in CLD! I am eternally grateful for this opportunity.
~ Kelsey Paschich, 2021 Creative Living for Dancer Awardee
---
Do You Have Web Monetization Testimonials From Your Community?
Have people in your community shared their experiences with Web Monetization? Have you kept a record of their feedback on their experiences with Web Monetization? If so, we'd love it if you'd share these testimonials / experiences with us in the comments below. The feedback your community is giving you could also be helpful to other present and future Web Monetization projects.