To help the Web Monetization Community, and past, present and future Web Monetization projects with the need for educating others about the Web Monetization Standard we've created this series, entitled Educating Your Community About Web Monetization.
In Part 1, we learn about Pain and Confusion Points identified by community members.
In Part 2, we share the first Community Tip from what is working for others in educating their communities about Web Monetization.
Read on to discover the next Community Tip on educating others about Web Monetization.
Community Tip #2 on Educating Others on Web Monetization
Help Your Community Visualise Web Monetization
Some of the easiest to understand descriptions of Web Monetization are the visual ones, that illustrate the concept of Web Monetization. To demonstrate this, we have shared some of the Web Monetization visualisations created by Coil, Veethika Mishra, Creative Living for Dancers, Artist Rescue Trust, and Food Rescue Alliance below. Utilize previously developed Web Monetization graphics (with permission, credits and link backs) in your Web Monetization educational endeavours or use them as inspiration in creating your own Web Monetization illustrations. One free digital tool that will help you in creating such graphics is Canva. We'd also recommend checking out this zine created by Decentralization Off the Shelf, Dear Decent, Money in My Browser!??
Graphics Created by Coil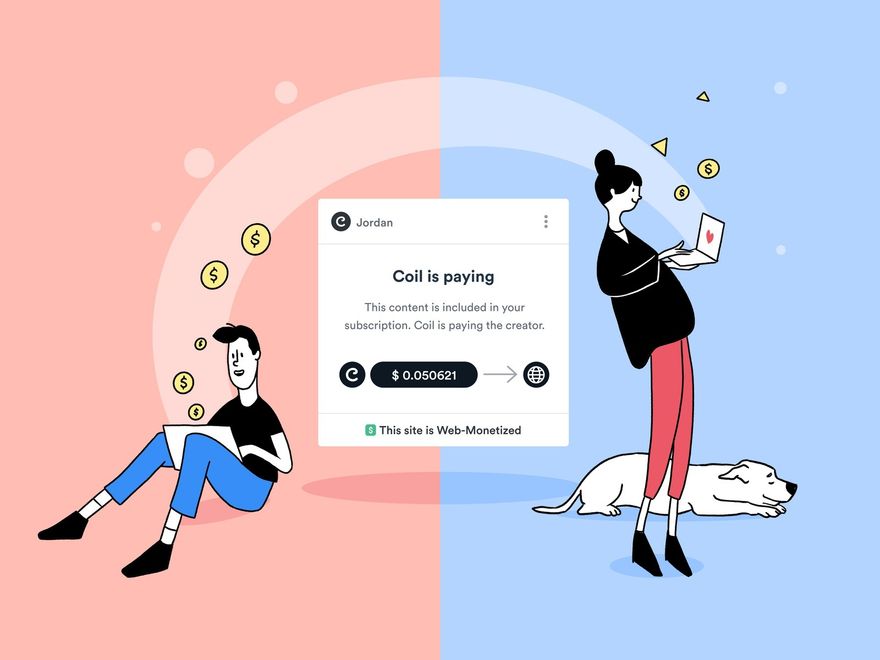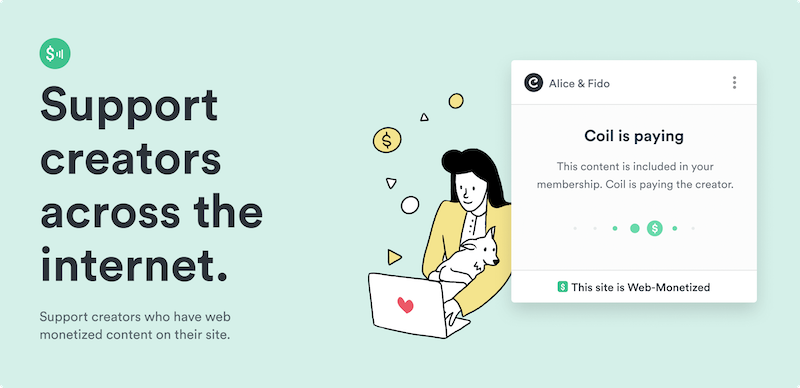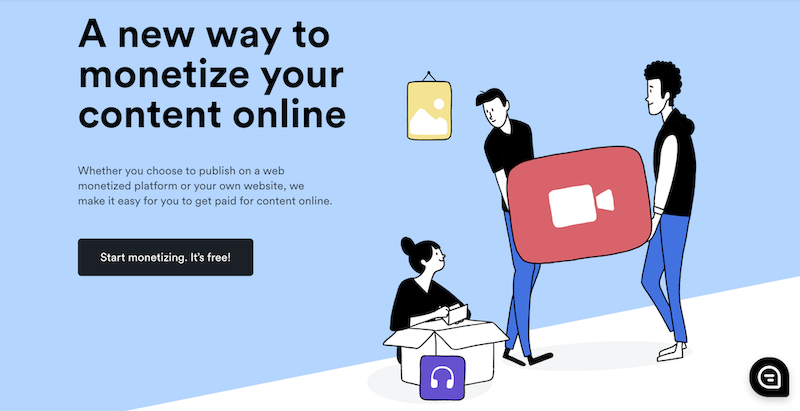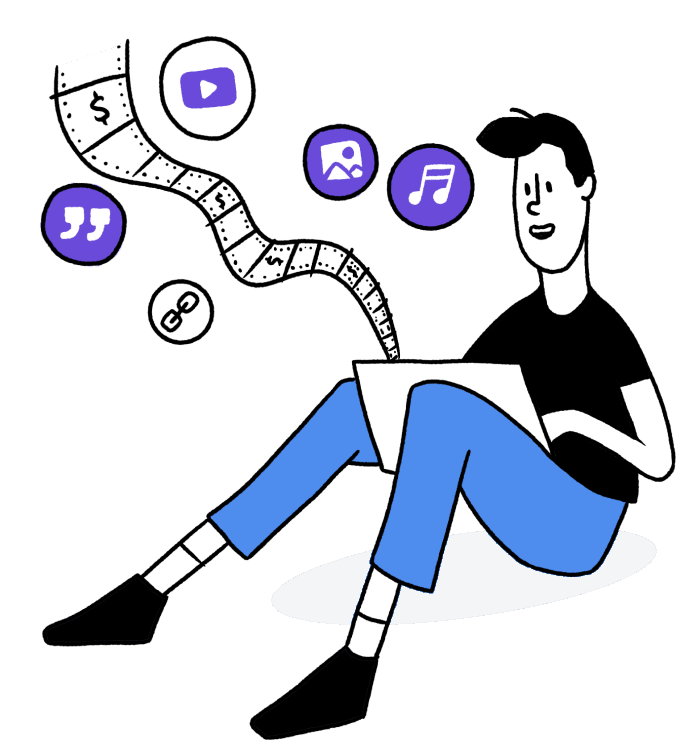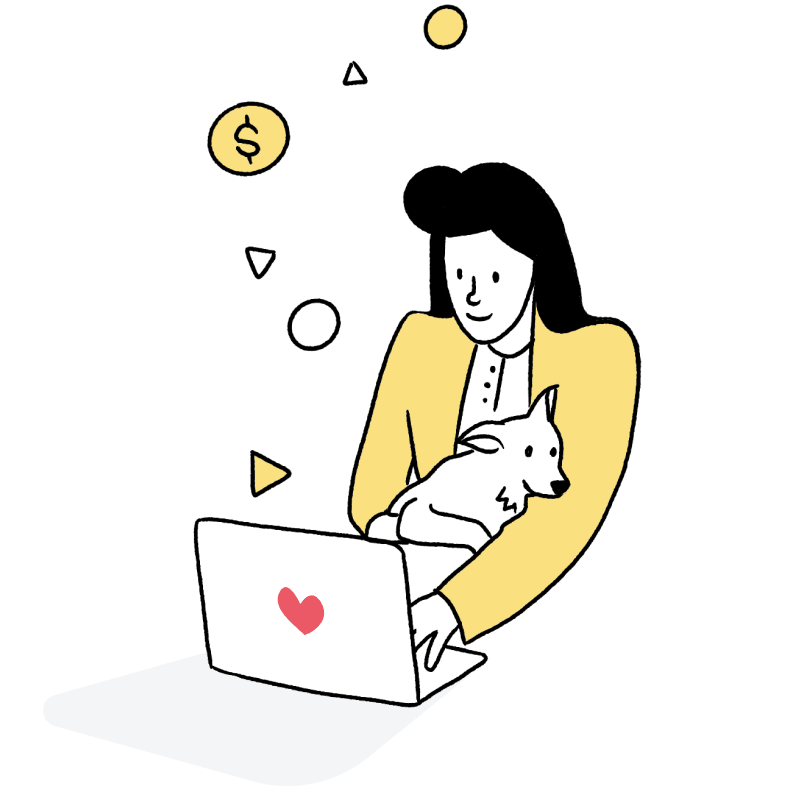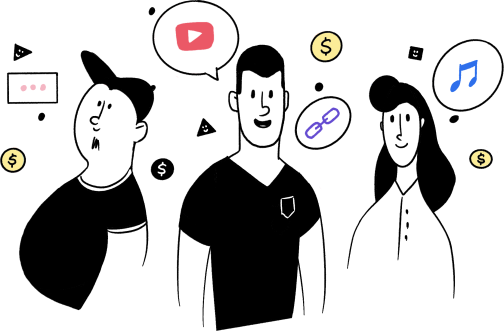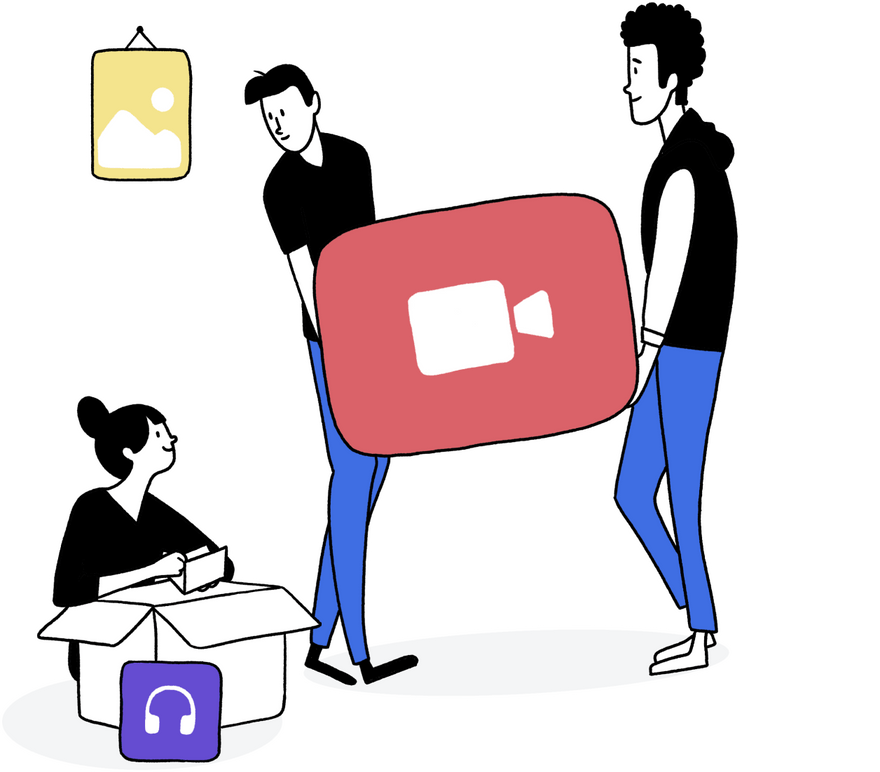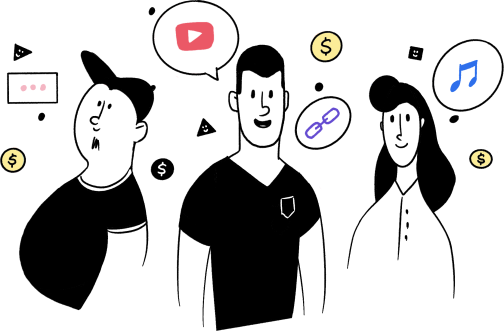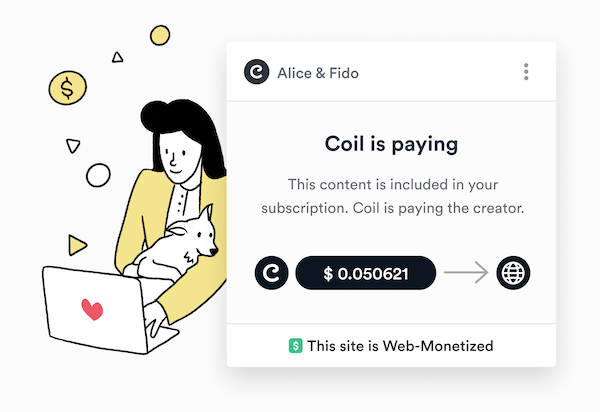 Graphics Created by Veethika Mishr



Graphics Created by Creative Living for Dancers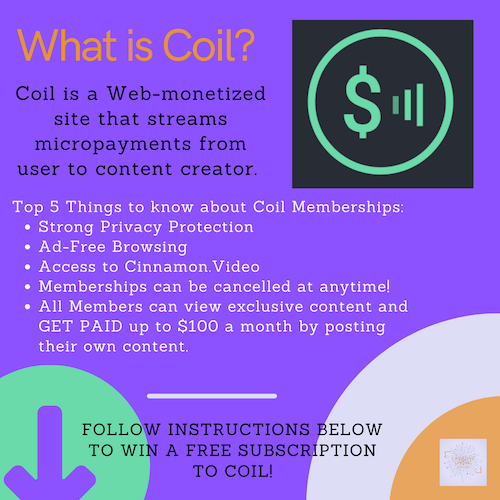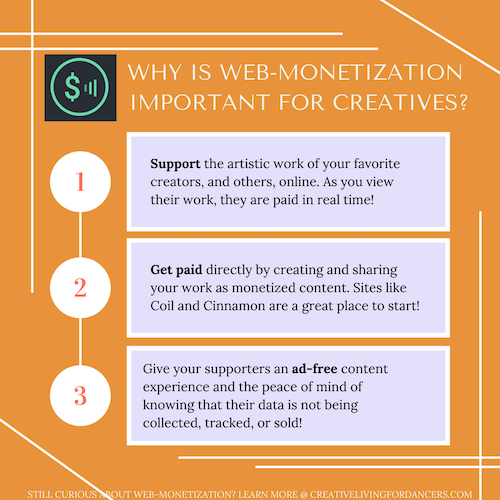 Graphics Created by Artist Rescue Trust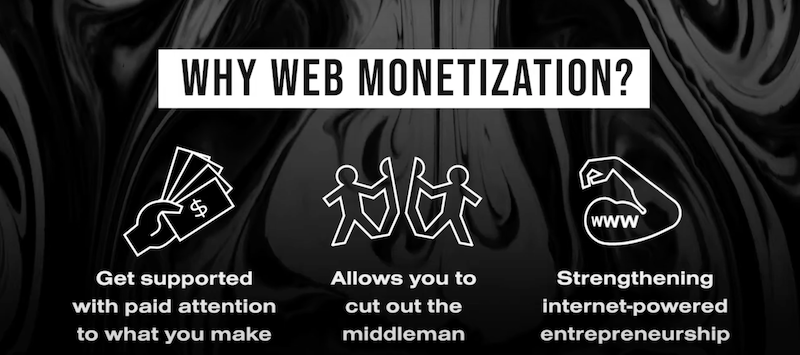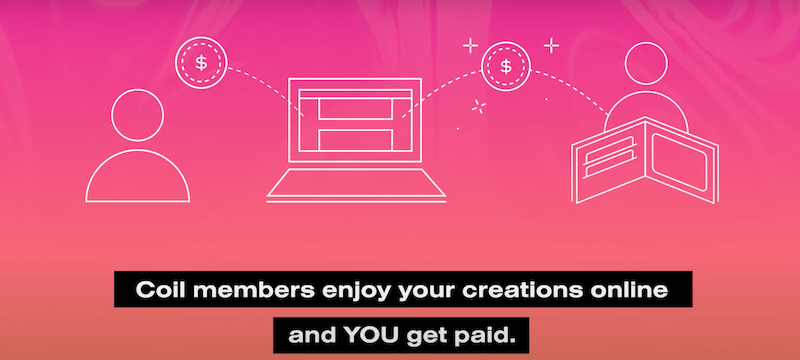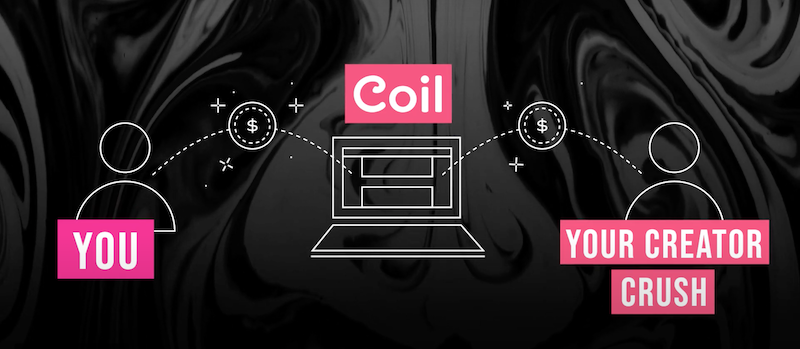 Graphic Created by Food Rescue Alliance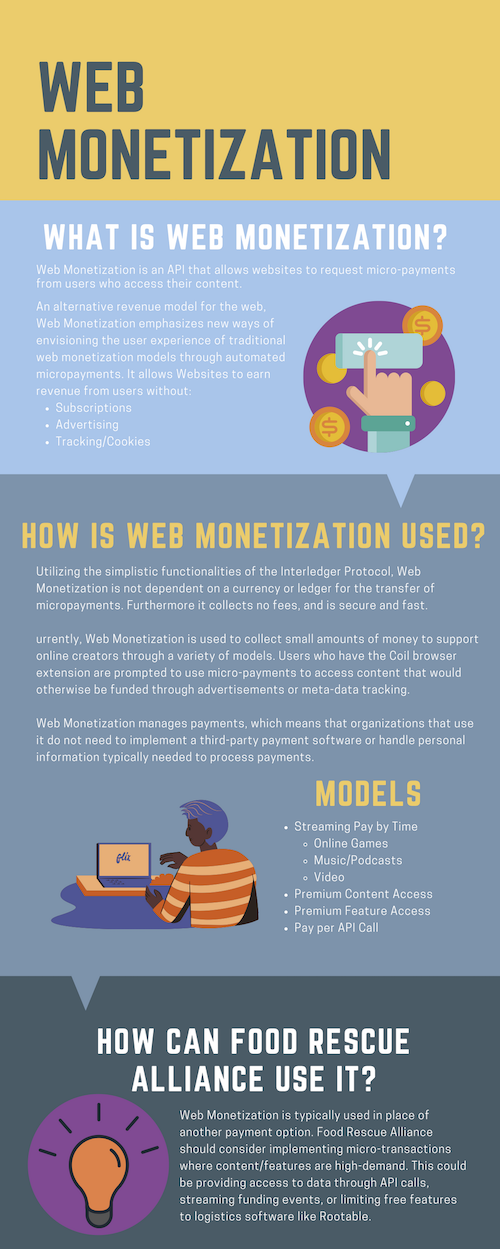 ---
Share Your Favourite Web Monetization Visualisations
Have you created some Web Monetization Visualisations or do you have a favourite created by someone else that we haven't listed above? If so, we'd love it if you'd share a link to it in the comments below, so as to inspire others among us here.